by
John W. Mitchell
, Senior Correspondent | June 11, 2021
From the May 2021 issue of HealthCare Business News magazine
HCB News: How are MultiCare hospitals experiencing and responding to COVID-19, and in what way do you see healthcare delivery changing permanently?
LD:
With COVID-19, people don't want to come into the hospital or ER because of a fear of exposure. So we've seen a significant expansion in our telemedicine program, especially in rural areas. Telemedicine reduces the travel burden, parking, and wayfinding for our patients, and they like it. We're also investing in providing more care and services at home, which goes hand in hand with telemedicine.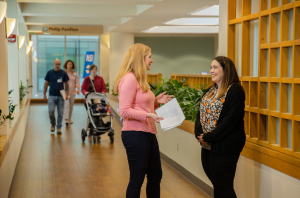 HCB News: How do you plan to move MultiCare forward post-COVID-19 pandemic?
LD:
Fortunately, cases are leveling off in Washington. As I noted, virtual care is here to stay. And I think this is good for a couple of reasons. First, it lowers costs for the patients. And second, we've always been interested in serving more patients through telemedicine, but people just haven't been ready for it. But because of the pandemic, I think our patients see the value now. Something that I haven't seen in other health systems is our Code Lavender program for our employees. It provides needed support for our staff who may be experiencing stress from the realities of the hard work they do. Before the pandemic, such support was a face-to-face experience, but now we have a virtual network in place. I've heard a lot of positive feedback about and appreciation for our Code Lavender program. It's very stressful for families not to be with their loved ones who are ill so it's been up to our staff to fill in — and it's hard. Code Lavender helps staff feel appreciated, heard, and empowered to make changes.
Back to HCB News