From the May 2021 issue of HealthCare Business News magazine
Taken as a whole, greater access to analytics and greater cyber security will usher in an era of better outcomes and better efficiency in healthcare.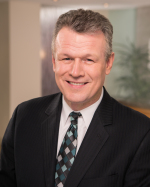 The human touch
Excellent customer service is more than adding additional online support or self-service opportunities. Instead, companies must take a multifaceted approach that combines modern digital services while also providing a human touch. This means maintaining a low ratio of customers to engineers, and having an extensive network of parts depots to ensure fast response times customers expect and deserve. As healthcare evolves, providers need access to a certified engineer within minutes, and have someone on site quickly.
The future of service has arrived. By evolving with the times, embracing technology, and retaining the human connection, medical equipment servicers will succeed in meeting the unique needs of their provider partners and help usher in a smarter, more sustainable era for healthcare.
About the author: Dominic Smith is the vice president for field and sales service at Canon Medical Systems, USA.
Back to HCB News