by
John R. Fischer
, Senior Reporter | November 16, 2020
From the November 2020 issue of HealthCare Business News magazine
"While we understand that authors of the study don't have full control over what the media will say about their work, the more overpromising you are in your scientific report, the easier it will be for others to spin the findings," said Dr. Myura Nagendran, registrar in intensive care medicine and clinical Ph.D. fellow at the Center for AI in Healthcare at Imperial College London. "Reporters don't always have a full grounding in the scientific and medical details with regard to how much further an algorithm still has to go before being adopted."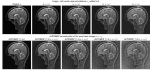 Potential is years away
For all the potential of AI to reinvent imaging, the techniques are still in their infancy. Getting to the future where its capabilities are fully realized will require a tremendous amount of caution regarding the quality and safety of each new model.

Quest Imaging Solutions provides all major brands of surgical c-arms (new and refurbished) and carries a large inventory for purchase or rent. With over 20 years in the medical equipment business we can help you fulfill your equipment needs

"The feeling you can get now in medical imaging is that everybody is strictly better than state-of-the-art," said Hansen. "That statement cannot be true. There is a strong incentive, given the large volume of people working on this, to have a slightly overinflated message about the performance of their methods. That is a challenge and that is why we're here."
Reporting guidelines should be followed to check off all items during application testing, said Nagendran, adding that testing in both artificial and real-world environments is essential. He stressed that applications should use very representative sources of data in order to ensure they work on different patient populations.
"It's trying to find the balance between encouraging innovation but also making sure we don't have potentially dangerous products brought in too quickly," he said. "More randomized trials, which are the gold standards for assessing whether things work and whether the safety profile is effective, will be the way forward."
Rubin says healthcare stakeholders can help facilitate these innovations through collaborations with providers. "I think the most exciting future prospect is the emergence of networks in which hospitals working together to participate in collaborative networks of learning AI algorithms that tap into large amounts of their collective data."