by
Sean Ruck
, Contributing Editor | April 07, 2020
From the April 2020 issue of HealthCare Business News magazine
With hospitals being particularly wary of any additional expenditures today, Ride Health needs a healthy justification for an increase in cost for ride services. Cronk says the value delivery is there.
First, there's documentation. When a ride request is created, it gets updated to the EHR and documented in the patient's chart as a non-clinical appointment. Data is also collected on the transportation provider's side regarding their on-time arrival rates, trip offers they accept, and passenger satisfaction ratings. That information continually updates to provide insight for hospitals when they're deciding whose service to use. Information is also shared with the hospital in real time as far as patient pickups, in transit and arrivals. This can help hospital workflow for incoming patients by letting staff know if there's a delay or a cancellation (a patient is late or a no-show for their ride) and provides flexibility for rescheduling or shuffling that can improve overall patient satisfaction — one of the benchmarks of the current reimbursement climate.

Quest Imaging Solutions provides all major brands of surgical c-arms (new and refurbished) and carries a large inventory for purchase or rent. With over 20 years in the medical equipment business we can help you fulfill your equipment needs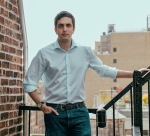 With the EHR integration, it also provides metrics so a healthcare provider can determine if they need to work harder on outreach to certain patients. For example, if a patient is a no-show, why did that occur? Do they have mobility issues that make it difficult to meet the vehicle? Does a social worker need to reach out? Do they need an earlier same-day reminder to be ready in time?
On the flipside of the travel, patients who can be discharged don't always have rides available, especially during work hours if they're depending on a family member. By arranging a ride service to pick them up after discharge and get them home safely, hospital resources are freed up sooner, decreasing costs and improving utilization.
Cronk says their service currently works with transportation providers in 30 states, mostly in metro areas, and expects to increase to all 50 states by the end of the year.
Back to HCB News