From the April 2020 issue of HealthCare Business News magazine
Evaluating the mix
Evaluation can also be thought of as a range from simple questions to the more robust. On the simple side, questions like, "have we passed our inspections?" and "have our staff passed the radiation safety exams we've trained them for?" are some of the easiest to assess and some of the most important. Another one that falls into this category is how the institution has done with accreditation, whether for the Joint Commission or for the American College of Radiology.
More qualitatively, an evaluation of a medical physicist's performance can be requested of those who would understand it best: the chair of radiology, the chair of radiation oncology, or other experts who rely on medical physics to keep their equipment optimized and their patients and staff safe. When the people in these different positions return a consensus, it should be respected.

Numed, a well established company in business since 1975 provides a wide range of service options including time & material service, PM only contracts, full service contracts, labor only contracts & system relocation. Call 800 96 Numed for more info.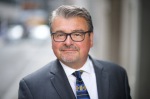 With such a specialized area, the evaluation of a medical physics program, no matter the mix, will require the input of trusted experts. Those experts must in turn understand the particularities of the institution or site as well as an awareness of the intangibles in play. To avoid being pound foolish or "too pennywise" requires putting all of this knowledge together.
About the author: Thomas J. Petrone, Ph.D., DABR, is the chief medical physicist and CEO of Petrone Associates.
Back to HCB News