by
Mai Hiraoka
, Media Relations Manager | November 29, 2019
From the November 2019 issue of HealthCare Business News magazine
VIVIX-S F series
Vieworks Co., Ltd. - South Hall A, #1723
Feel the FINEST quality you have never felt before, VIVIX-S F series. VIVIX-S F series is the premium line up in the VIVIX Series. VIVIX-S series gained a reputation as a total retrofit solution by offering high-performance detectors and integrated software in packages. The new series adopts the latest imaging technologies, such as flexible TFT, the fine pixel pitch of 99μm, and user-friendly and robust design. The series is offered in 3 sizes - 25x30cm (VIVIX-S 2530F), 36x43cm (VIVIX-S 3643F), 43x43cm (VIVIX-S 4343F). This series is currently under the FDA 510(k) clearance process.

Numed, a well established company in business since 1975 provides a wide range of service options including time & material service, PM only contracts, full service contracts, labor only contracts & system relocation. Call 800 96 Numed for more info.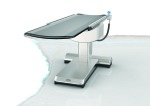 STILLE imagiQ2
STILLE Surgical - South Hall A, #1653
The STILLE imagiQ2 has a patented ultra-transparent, carbon fiber top (.4mm AI) helping to reduce dose while enhancing crystal imaging. The True Free Float™ capabilities and extended tabletop allow for full imaging head to toe. With best-in-class functionality and slim design, the imagiQ2 can also help reduce C-arm adjustments. The STILLE imagiQ2 is the Low-Dose Enabler™. Visit our website for Ambassador testimonials from leading surgeons worldwide on improving OR efficiency and dose reduction with imagiQ2.
URS Straight Arm
Medlink Imaging
South Hall A, #2403
NEW compact and affordable, Medlink Imaging is proud to introduce the URS Straight- Arm. This complete and affordable system offers an advanced full-room digital x-ray solution in a design that is compact, efficient, and easy-to-install. Space Saving Design. Floor-to-Wall Column with Rotating Arm and Variable Height Center. Patients can be in standing, sitting or lying down positions. VIVIX 1717V DR Panel DR Workstation with Advanced Image Processing Software. Award-winning VXvue imaging software. 5 Year Warranty. Take advantage of our special introductory pricing.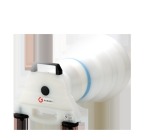 Mercury 4.0 Phantom
Gammex - South Hall A, #2100
Characterizing Automatic Exposure Control (AEC) is often difficult without the proper phantom or protocol. The Mercury 4.0 Phantom from Gammex supports clear understanding of how an AEC operates and/or is affected by various acquisition settings. Designed at Duke University, and enhanced by Gammex, the Mercury 4.0 Phantom supports: Performance and effectiveness of Automatic Exposure Control/Tube Current Modulation; Evaluation of image quality for Iterative Reconstruction; Advanced quantitative metrics that reflect what clinicians see; Size-dependent image quality evaluation. See this CT QA solution firsthand at RSNA.