by
Lauren Dubinsky
, Senior Reporter | November 11, 2019
From the November 2019 issue of HealthCare Business News magazine
A study presented at the 2018 annual San Antonio Breast Cancer Symposium found that breast MR is also beneficial for another specific subset of young women. Starting at age 30, women who have mutations in their BRCA1 or BRCA2 genes should receive two MR breast exams every six months instead of an annual mammogram.
A team from the University of Chicago Medicine and the University of Washington investigated the efficiency of MR and mammography exams for 295 women who had a greater than 20 percent lifetime risk of developing breast cancer. MR was able to detect invasive breast cancers faster and rule out suspicious abnormalities detected using mammography.

For those who need to move fast and expand clinical capabilities -- and would love new equipment -- the uCT 550 Advance offers a new fully configured 80-slice CT in up to 2 weeks with routine maintenance and parts and Software Upgrades for Life™ included.

But the obvious downside of MR is its high cost — 27 percent of the patients withdrew from the study within five years because of that. Fortunately, the researchers believe that more research into this could result in more affordable coverage for breast MR screening for these women.
Aside from its cost, breast MR may have another downside. A study published in June 2019 reported that having breast cancer survivors undergo breast MR exams may result in unnecessary biopsies.
Furthermore, the study found that there was no difference in sensitivity or specificity when comparing mammography screening alone combined mammography and breast MR screening.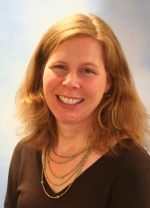 Contrast-enhanced breast MR exams illuminate where blood vessels are occurring and indicate areas of growth that could be unexpected, which is one of the hallmark features of breast cancer, according to Dr. Karen Wernli, associate investigator at Kaiser Permanente Washington Research Institute and an affiliate associate professor of health services at the University of Washington School of Public Health.
"I think radiologists could speak better to their experience with breast MR images, but from listening to them, I understand that these features would indicate additional recall for evaluation for breast cancer," she added.
The current guidelines call for annual mammograms to screen for second breast cancers, but a growing amount of breast cancer survivors are opting for breast MR screening as well. The addition of breast MR led to twice as many biopsies for the women participating in the study, so more screening might not always be better.