FAIRFAX, VA (Sept. 30, 2019)—The Society of Interventional Radiology (SIR) has launched the Vision to Heal, Together campaign to build stronger partnerships with referring physicians and to empower patients to ask about interventional radiology (IR) as a treatment option.
The campaign will focus on four areas—vascular disease, cancer, and men's and women's health conditions—and how interventional radiologists use imaging guidance to deliver minimally invasive, targeted treatments across the body.
SIR will leverage a combination of video panel discussions; radio, digital and social media advertising; sponsored content and website resources to share the powerful story of IR. Starting Sept. 30, the society is running targeted advertising in four pilot markets—Washington, D.C.; Rochester, New York; Little Rock, Arkansas; and Portland, Oregon.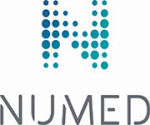 Numed, a well established company in business since 1975 provides a wide range of service options including time & material service, PM only contracts, full service contracts, labor only contracts & system relocation. Call 800 96 Numed for more info.

Interventional radiologists, or IRs, are board-certified physicians who often partner with other specialists and primary care physicians to treat many of today's toughest medical problems.
"Because every patient is unique in their medical challenges, it is important for all patients to understand the spectrum of their care options. Some patients may not respond to medical or surgical treatments or may simply wish to understand all their choices, some of which are only offered by interventional radiologists" said SIR President Laura Findeiss, MD, FSIR. "Often through a multidisciplinary approach, IRs can work to provide patients with a diagnosis and deliver personalized, cutting-edge, minimally invasive, targeted treatment options for their specific disease or condition."
Conditions IRs treat include uterine fibroids, pelvic pain, enlarged prostate, acute and chronic venous and arterial diseases, and liver cancer. Interventional radiologists can also help manage musculoskeletal pain and cancer-related pain without opioids.
Collaborating with an IR gives referring physicians and patients access to a range of minimally invasive, targeted treatments.