Newton, Mass. - September 17, 2019 - As a proud supporter of Breast Cancer Awareness Month, Life Image, the world's largest global interoperability network for sharing clinical and imaging data, today announced it will offer membership to its one-of-a-kind breast health management platform, Mammosphere, free of charge if participants sign up in October. Mammosphere allows women to electronically request their breast imaging records from doctors, store them on a secure and HIPAA-compliant platform, and share them with their care team members and specialists.
Access to prior mammograms is critical for women during all phases of their breast health journey, from routine screenings to treatment and remission. For example, having prior mammograms available for comparison during routine screenings can reduce false positives by 40 to 60% and enable doctors to catch 30% of cancers earlier when they are more treatable.
Despite federal laws giving patients the right to access to their own medical records in a timely manner and in the format of their choosing, patients often have a difficult time obtaining their records. A recent study by Yale shows a high degree of noncompliance with patient requests among healthcare organizations.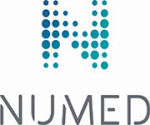 Numed, a well established company in business since 1975 provides a wide range of service options including time & material service, PM only contracts, full service contracts, labor only contracts & system relocation. Call 800 96 Numed for more info.

As a result, every year millions of women arrive at their screening or oncology appointments without their prior mammograms available. Life Image's Mammosphere platform securely compiles a patient's health information digitally, mitigating this problem. Focused on breast health, it empowers women to own their medical history in order to take control of current and future care.
"We encourage women to own their medical records so they are free to share with a care team, advocate for their own health or to contribute to breast cancer research. Mammosphere is a unique tool that can overcome the many technical challenges of compiling diagnostic images and combining them with other data such as labs and reports," said Matthew A. Michela, CEO and President, Life Image. "Data sharing with patients is not a technology issue. The federal government recognizes this as a compliance problem and has been very active recently to mandate systemwide changes with strict penalties to prevent data blocking and give consumers more control."
In addition to offering a free membership to Mammosphere if women sign up during the month of October, Life Image is also launching its My Data, My Rights campaign to raise awareness around patients' rights to access and own their health data, the importance of controlling personal health data, and how to navigate the healthcare system to effectively obtain this information. The campaign aims to demonstrate to women the importance of owning and understanding their breast health history, as it is pivotal to current and future care. As part of the campaign, Life Image is partnering with local leaders as well as nonprofit and advocacy groups focused on breast cancer, including Are You Dense, Inc.