LAUSANNE, Switzerland, Sept. 17, 2019 (GLOBE NEWSWIRE) -- AC Immune SA (NASDAQ: ACIU), a Swiss-based, clinical-stage biopharmaceutical company with a broad pipeline focused on neurodegenerative diseases, today announced it has received a milestone payment from its partner Life Molecular Imaging in connection with the initiation of a Phase 2 study of the Tau positron-emission tomography (PET) tracer PI-2620.
PI-2620 is a next generation Tau PET tracer developed using AC Immune's proprietary Morphomer™ discovery platform in a research collaboration with Life Molecular Imaging. It binds to Tau deposits which, along with beta-amyloid plaques, represent a critical pathological hallmark of Alzheimer's disease (AD). Tau deposits also play an important role in other neurodegenerative diseases.
The Phase 2 longitudinal study is being conducted in the UK and is expected to last approximately three years, with the overall goal being to evaluate PI-2620 as a targeted radiopharmaceutical for the detection of Tau deposits in the human brain. The data generated are intended to be used for obtaining regulatory approval in the U.S. and Europe.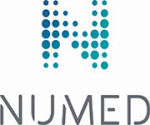 Numed, a well established company in business since 1975 provides a wide range of service options including time & material service, PM only contracts, full service contracts, labor only contracts & system relocation. Call 800 96 Numed for more info.

Prof. Andrea Pfeifer, CEO of AC Immune SA, commented: "The clinical advancement of PI-2620 is based on its excellent properties and imaging characteristics, and it further reinforces the proficiency of AC Immune's Morphomer™ technology and our ability to establish highly productive partnerships with well-respected companies such as Life Molecular Imaging. Treating earlier and targeting Tau are both key elements of our Roadmap to Successful Therapies for Neurodegenerative Diseases.
"There is a growing body of clinical evidence that Tau pathology drives disease progression, and this new Phase 2 trial further broadens AC Immune's world leading anti-Tau clinical pipeline, which also includes therapeutic antibodies (partnered with Roche/Genentech), small molecule inhibitors (partnered with Eli Lilly), and vaccines (partnered with Janssen). We are advancing these programs in parallel to generate robust clinical data, having most recently vaccinated the first patient in a Phase 1b/2a study of our clinically advanced anti-phospho-Tau vaccine candidate ACI-35.030."
The open label Phase 2 study will evaluate the safety and imaging characteristics of PI-2620 as a PET radioligand for imaging Tau deposition in the brains of patients with mild cognitive impairment (MCI) and mild to moderate AD in comparison with non-demented control (NDC) participants.