A single high dose of radiation aimed at the heart significantly reduces episodes of a potentially deadly rapid heart rhythm, according to results of a phase one/two study at Washington University School of Medicine in St. Louis.
Patients in the study were severely ill and had exhausted other standard treatment options. The radiation used to treat the irregular heart rhythm -- called ventricular tachycardia -- is the same type of therapy used to treat cancer.
The research will be reported Sept. 15 at the American Society for Radiation Oncology (ASTRO) Annual Meeting in Chicago.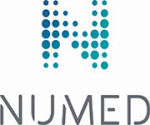 Numed, a well established company in business since 1975 provides a wide range of service options including time & material service, PM only contracts, full service contracts, labor only contracts & system relocation. Call 800 96 Numed for more info.

"Radiation therapy is a last line of defense for these patients, who are often too unwell to undergo additional traditional therapies to control heart arrhythmias," said Clifford G. Robinson, MD, an associate professor of radiation oncology and of cardiology at Washington University. "It provides hope for patients with dangerous rhythms who have run out of options."
In ventricular tachycardia (VT), the lower chambers of the heart beat exceedingly fast and fall out of sync with the upper chambers, interfering with blood flow and raising the risk of sudden cardiac death. Patients with VT typically are implanted with defibrillators that shock the heart back into a normal rhythm. In an effort to stop the episodes, patients often are treated with catheter ablation procedures, in which a catheter is inserted into the heart and used to create scars in the part of the damaged heart muscle that is causing the electrical signals to misfire. But catheter ablation is invasive, requires many hours under general anesthesia and often isn't a permanent solution. The rapid heart rhythm returns in about half of such patients.
The new method is a noninvasive outpatient procedure that involves the use of electrocardiograms and computed tomography scans of a patient's heart to locate the origin of the arrhythmia. The 3D visual and electrical maps of the heart then guide the noninvasive radiation therapy. Doctors can target the problem area of the heart with a single high-dose beam of radiation that often takes less than 10 minutes to administer and requires no anesthesia or hospitalization. The patient can go home right after treatment.
The phase one/two trial included 19 patients with ventricular tachycardia who had not responded to other therapies. In a study published in 2017 in The New England Journal of Medicine, the same research team reported a 90% reduction in episodes of tachycardia and improved survival in the six months after radiation therapy. Now, Robinson and his colleagues, including Washington University cardiologist Phillip S. Cuculich, MD, an associate professor of cardiology and of radiation oncology, report that the reduction in tachycardia episodes persists in about 80% of patients for at least two years following the single treatment. At one year after therapy, overall survival was 72%, and at two years, survival was 52%.