Treating high-risk heart patients with a single, high dose of radiation therapy can dramatically reduce episodes of rapid, abnormal heartbeats for more than two years, offering hope to patients who have exhausted other treatment options. Findings will be presented today at the 61st Annual Meeting of the American Society for Radiation Oncology (ASTRO) in Chicago.
"The results are very promising. The use of noninvasive radiation therapy is providing new hope for patients with life-threatening ventricular arrhythmias and limited treatment options," said Clifford Robinson, MD, associate professor of radiation oncology and cardiology at the Washington University School of Medicine in St. Louis and lead author on the study.
Heart disease is the leading cause of death in the United States. Over time, people with cardiovascular disease often have damage to the heart that leads to the development of arrhythmias, or abnormal heartbeats. The most lethal of these arrhythmias is ventricular tachycardia (VT). VT occurs suddenly, forcing the lower part of the heart to beat very rapidly. At fast speeds, the heart cannot effectively pump blood to the other organs in the body, which causes rapid death if not urgently treated with defibrillation, or shocking the heart back into a normal rhythm.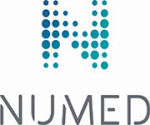 Numed, a well established company in business since 1975 provides a wide range of service options including time & material service, PM only contracts, full service contracts, labor only contracts & system relocation. Call 800 96 Numed for more info.

Patients who have survived VT or who are at risk for VT usually have an implantable cardioverter defibrillator (ICD) placed. While shocks from an ICD can be life-saving, the shocks are painful and result in poor quality of life when they occur repeatedly over time. Patients with repeated VT often receive catheter ablation, in which a catheter is inserted into the heart to burn scars into the diseased area of the heart to render it electrically inactive. This process requires general anesthesia, takes up to nine hours and is a risky procedure, with a 5% chance of dying within 30 days of treatment and a 50% chance the procedure won't stop arrhythmias from recurring. If catheter ablation does not control the VT, patients are left with few options beyond a heart transplant.
In collaboration with Phillip Cuculich, MD, associate professor of cardiology and radiation oncology at the Washington University School of Medicine in St. Louis, Dr. Robinson and his team developed a noninvasive, outpatient procedure for treating VT called EP-guided noninvasive cardiac radioablation (ENCORE). This novel therapy fuses electrical (ECGs) and imaging (CT, MRI, PET) data to pinpoint the scar tissue in the patient's heart responsible for the arrhythmias, then targets it with a single dose of stereotactic body radiation therapy (SBRT), a type of high-dose radiation most commonly used to treat patients with cancer. ENCORE requires no general anesthesia and allows patients to go home immediately after treatment.