A randomized clinical trial of targeted, high-dose radiation for men with oligometastatic prostate cancer has shown the treatment to be an effective and safe option for patients who wish to delay hormone-suppression therapy. The phase II trial found that radiation therapy can generate an immune system response not previously believed possible in this type of cancer. Findings will be presented today at the 61st Annual Meeting of the American Society for Radiation Oncology (ASTRO) in Chicago.
Previous research has shown high-dose radiation to be safe and effective for men with localized or non-metastatic prostate cancer, but patients with oligometastatic disease – whose cancer has been treated but then returned to a limited number of other parts of the body – generally have been considered incurable. "Single-institution studies and limited prospective data have recently suggested that high-dose, targeted radiation may be effective for men whose prostate cancer had spread, and now these ORIOLE randomized data confirm those observations," explained Ryan Phillips, MD, PhD, chief resident in radiation oncology at the Johns Hopkins School of Medicine in Baltimore, and lead author on the study.
The study, also known as the ORIOLE trial, randomized 54 patients whose cancer had spread to a limited number of sites outside the prostate after treatment with surgery or radiation. The patients were placed in one of two arms: those who were observed but received no further treatment for six months, and those who were treated with stereotactic ablative radiotherapy (SABR), also known as stereotactic body radiation therapy (SBRT), to the metastatic sites outside of the prostate. SABR/SBRT is a form of high-precision cancer therapy that delivers substantially higher doses of radiation to the tumor site in just one or a few treatment sessions.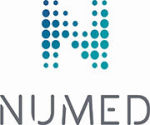 Numed, a well established company in business since 1975 provides a wide range of service options including time & material service, PM only contracts, full service contracts, labor only contracts & system relocation. Call 800 96 Numed for more info.

Men treated with SABR were significantly less likely to experience increases in their PSA levels and lived significantly longer without any detectable disease progression than patients who received no additional treatment. Six months later, just 19% of patients treated with SABR saw their disease progress, compared to 61% of those in the observation arm (p=0.005). The median progression-free survival (PFS) time for those in the observation arm was 5.8 months (HR 0.30, p=0.002), whereas more than half of the patients in the SABR-treated arm were still progression-free more than a year after treatment.
"ORIOLE provides additional randomized trial data to support what previous studies have been suggesting," said Dr. Phillips. "Compared to retrospective reports, our study provides a higher level of evidence that SABR benefits these patients (as compared to observation for six months) because we can see how the patients who didn't get SABR did in comparison."