Washington, D.C. – Key health care stakeholders, including patient advocates, researchers, congressional staff, medical technology manufacturers and others within the health care community, gathered on Capitol Hill today to discuss the state of the medical technology industry and the current political landscape, specifically the urgent necessity for immediate repeal of the medical device tax. The discussion was hosted by AdvaMed, the leading trade association for medical technology companies.
Conversation focused on exciting new medical technology advancements in the pipeline, including updates on new technology from Second Sight that intends to create artificial vision for blind patients and was recently granted Expedited Access Pathway designation by the U.S. Food and Drug Administration (FDA). Richard B. McDonald, one of six patients participating in the first clinical trial for the device, shared his experience with artificial vision.
"The Orion technology has been incredible, absolutely life-changing," said McDonald. "I can see enough of the sidewalk now to start walking by myself. On my birthday, for the first time in thirteen years, I was able to see my candle and blow it out. Second Sight is cracking the code and helping realize the impossible dream of restoring sight to the blind. But we need everyone's help."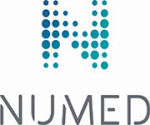 Numed, a well established company in business since 1975 provides a wide range of service options including time & material service, PM only contracts, full service contracts, labor only contracts & system relocation. Call 800 96 Numed for more info.

Will McGuire, President and CEO, Second Sight, spoke to the challenges and opportunities in the innovation ecosystem that have shaped Second Sight's business strategy.
"We are very proud and humbled to be at the forefront of revolutionizing the field of artificial vision with our breakthrough neuromodulation technologies," said McGuire. "Given the positive results of our early clinical work and continued support from the National Institutes of Health ("NIH"), we are convinced that Orion has the potential to change the world by helping millions of currently untreatable blind patients worldwide. However, to make this dream a reality, we need the full and unwavering support from policymakers to eliminate policies that negatively impact the path for development to ensure patient access to these life-changing treatments."
Greg Crist, Chief Advocacy Officer, AdvaMed, emphasized the outsized impact of the device tax on small businesses like Second Sight.
"The medical technology industry is on the cutting edge of creating miracle treatments and cures that will have immeasurable impact on billions of people around the world," said Crist. "Yet, we're currently laboring under the threat of a tax that could force many medtech manufacturers, especially small businesses like Second Sight, out of business altogether. Policymakers must help maintain an innovation ecosystem that encourages health care progress rather than penalizes it – and the first step must be to repeal the medical device tax once and for all."
Roundtable participants also exchanged ideas surrounding other key policy topics affecting medical technology innovators, like streamlining coverage and payment systems and improving regulatory processes to ensure patients have timely access to safe and effective medical technologies.
"The Alliance for Aging Research strongly supports policies that advance medical research and innovation and address the needs of aging patients," said Missy Jenkins, Vice President of Public Policy at the Alliance for Aging Research. "We believe the medical device tax will negatively impact the United States medical technology industry's ability to improve the detection and treatment of age-related diseases and conditions, which will ultimately threaten the health and well-being of our nation's older adults. Policymakers need to consider the downstream impact on patient care and innovation. This is why we are pleased to join our partners today to call on Congress to repeal the device tax."