CryoSRV LLC is pleased to announce we are ISO certified!
Contact us today for your cryogenic needs.
We have Coldheads, Compressors, Chillers and Adsorbers, all in stock!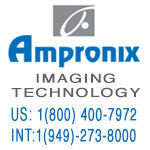 Special-Pricing Available on Medical Displays, Patient Monitors, Recorders, Printers, Media, Ultrasound Machines, and Cameras.This includes Top Brands such as SONY, BARCO, NDS, NEC, LG, EDAN, EIZO, ELO, FSN, PANASONIC, MITSUBISHI, OLYMPUS, & WIDE.

Visit our website www.cryosrv.com. Contact us at sales@cryosrv.com, phone 844-297-6778.