CHICAGO - The American Medical Association (AMA) today announced an escalation in its prominent efforts to fight the root causes of physician burnout and dissatisfaction with the launch of the Practice Transformation Initiative. The ambitious new course of action strengthens the AMA's resolve to advance evidence-based solutions that increase joy in medicine.
"Since 2013, the AMA has been leading the national conversation on physician burnout with innovative research and bold advocacy aimed at removing obstacles and burdens that contribute to symptoms of burnout in 44 percent of physicians," said AMA Board Chair Jesse M. Ehrenfeld, M.D., M.P.H. "While AMA efforts to date have increased awareness of the physician burnout crisis at all levels and driven positive change, there is an immediate need for transformational solutions."
While the frequency, causes and impact of professional fatigue and burnout among physicians have been well researched, actionable solutions have had much less rigorous analysis. As a result, information on effective interventions remains limited. The mission of the Practice Transformation Initiative is to fill the knowledge gaps regarding effective interventions to reduce burnout.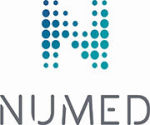 Numed, a well established company in business since 1975 provides a wide range of service options including time & material service, PM only contracts, full service contracts, labor only contracts & system relocation. Call 800 96 Numed for more info.

To make physician burnout a thing of the past, the initiative will support research and advance evidence-based solutions by collaborating with organizations who are committed to the practice transformation journey. Participating health systems and practices will take on improving joy in medicine by using validated assessment tools to measure burnout; field-testing interventions that are designed to improve workflows, applying practice science research methodology to evaluate impact and sharing best practices within an AMA facilitated learning community.
The collaborative mission of the Practice Transformation Initiative includes the Physicians Foundation supporting the engagement of interested state medical societies, with an initial cohort of the New Jersey Medical Society, North Carolina Medical Society and Washington State Medical Association. Each of these societies will recruit health systems and practice sites within their states to participate in this innovative initiative. This collaborative approach will establish multiple venues for field testing and studying results, generating evidence-based research and accelerating the spread of innovations that support clinician satisfaction.