FAIRFAX, VA (Sept. 4, 2019)—The Society of Interventional Radiology has published updated training guidelines for interventional radiologists performing endovascular thrombectomy to treat acute ischemic stroke. The training guidelines were published on the Journal of Vascular and Interventional Radiology (JVIR) website.
"Since SIR's first training guidelines on this topic were published in 2009, multiple randomized trials and meta-analyses have confirmed the safety and efficacy of this treatment, making it the standard of care for acute ischemic stroke," said David Sacks, MD, FSIR, the lead author of the training guidelines and interventional radiologist at Reading Hospital – Tower Health Medical Group in West Reading, Pennsylvania. "The revised training guidelines will ensure interventional radiologists are well-trained to meet the critical care needs of patients and hospitals."
The guidelines detail the cognitive and procedural skills interventional radiologists must obtain and maintain to safely and effectively perform endovascular thrombectomies (EVTs), including patient diagnosis and selection; brain imaging competencies; clinical patient care before, during and after the procedure; and the ability to identify and manage complications.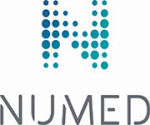 Numed, a well established company in business since 1975 provides a wide range of service options including time & material service, PM only contracts, full service contracts, labor only contracts & system relocation. Call 800 96 Numed for more info.

"Since the inception of this treatment, interventional radiologists have worked alongside and in partnership with neurointerventional radiologists, endovascular neurosurgeons and, now, interventional neurologists in providing this critical procedure for acute ischemic stroke with positive outcomes for patients," said SIR President Laura Findeiss, MD, FSIR, an interventional radiologist and professor and chief of service for the department of radiology at Grady Memorial Hospital, Emory University School of Medicine in Atlanta.
A recent Joint Commission survey found that 41% of the responding primary stroke centers that performed EVT relied on IR physicians to deliver this care.
"Given IR's role in performing this procedure, and the validation of EVT's vital role in preventing long-term disability, it is critical that we ensure that patients in communities across the country have access to well-trained interventional radiologists, among other specialists, to provide the most appropriate treatment for their condition," Findeiss said. "SIR's revised training guidelines, set standards that continue to ensure that IRs are prepared to provide high-quality care to stroke patients with large vessel occlusion."
Back to HCB News