properly transfer all confidential business information;
for one year after the divestiture date, provide Intermountain Healthcare with the opportunity to interview and hire employees to fill key information technology and critical services positions in HealthCare Partners of Nevada; and
until the divestiture is complete, maintain the assets and marketability of HealthCare Partners of Nevada.
The proposed settlement also appoints John P. Harris as the monitor to ensure that UnitedHealth Group and DaVita comply with all of their obligations under the order. If the parties do not fully comply with their divestiture obligations, the order allows the Commission to appoint a divestiture trustee. Concurrently with the proposed settlement, Intermountain Healthcare will divest its minority stake in rival Las Vegas Area MCPO, P3 Health Partners.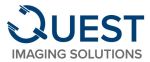 KenQuest provides all major brands of surgical c-arms (new and refurbished) and carries a large inventory for purchase or rent. With over 20 years in the medical equipment business we can help you fulfill your equipment needs

Commission staff worked closely and cooperatively with various state attorneys general throughout this investigation.
The Commission vote to accept the proposed consent order for public comment was 4-0, with Chairman Joseph J. Simons recused. Commissioners Noah Joshua Phillips and Christine Wilson issued a separate statement, and Commissioners Rohit Chopra and Rebecca Kelly Slaughter also issued a separate statement. The FTC will publish the consent agreement package in the Federal Register shortly. Instructions for filing comments appear in the published notice. Comments must be received 30 days after publication in the Federal Register. Once processed, comments will be posted on Regulations.gov.
NOTE: When the Commission issues a consent order on a final basis, it carries the force of law with respect to future actions. Each violation of such an order may result in a civil penalty of up to $42,530.
The Federal Trade Commission works to promote competition, and protect and educate consumers. You can learn more about how competition benefits consumers or file an antitrust complaint. Like the FTC on Facebook, follow us on Twitter, read our blogs, and subscribe to press releases for the latest FTC news and resources.
Back to HCB News