CMS Imaging:
CMS Imaging, Inc. is the premier healthcare solutions provider specializing in the sales and service of diagnostic medical imaging equipment. Founded in 1987 in Charleston, SC as an independent service organization, CMS Imaging has a complete product portfolio featuring diagnostic medical imaging equipment, software and informatics products. Visit CMS Imaging at www.cmsimaging.com or for inquiries, please contact CMS Imaging at info@cmsimaging.com or (800) 867.1821.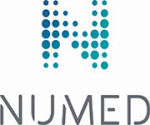 Numed, a well established company in business since 1975 provides a wide range of service options including time & material service, PM only contracts, full service contracts, labor only contracts & system relocation. Call 800 96 Numed for more info.

About Shimadzu
Shimadzu Corporation, founded in 1875 in Kyoto, Japan, and the parent of Shimadzu Medical Systems USA (SMS), is a global provider of medical diagnostic equipment including conventional, interventional, and digital X-ray systems. Shimadzu Medical Systems USA is headquartered in Torrance, California, with sales and service offices located throughout the United States, the Caribbean and Canada. Its sales and marketing office is located in Cleveland, Ohio, and its direct operations has headquarters in Dallas, Texas. Visit Shimadzu Medical Systems at www.shimadzu-usa.com or call (800) 228-1429.
Back to HCB News