(New York, NY – August 19, 2019) – For the seventh consecutive year, Mount Sinai will serve as the official medical services provider for the 2019 US Open Tennis Championships, which begin on Monday, August 26, and run through Sunday, September 8. Mount Sinai orthopedic surgeons, sports medicine physicians, and musculoskeletal radiologists will deploy the latest technology and expertise to provide elite athletes with onsite care at the USTA Billie Jean King National Tennis Center Grounds in Flushing, New York.
Mount Sinai medical experts will also be providing care to athletes during the US Open Qualifying Tournament, from Monday, August 19, through Friday, August 23. That event is free and open to the public.
"Mount Sinai's talented team of multidisciplinary sports medicine experts provides world-class, comprehensive care for all of the athletes during the tournament, including the pros, the juniors, and wheelchair tennis players," says Alexis Chiang Colvin, MD, Associate Professor of Sports Medicine in the Leni and Peter W. May Department of Orthopedic Surgery, Icahn School of Medicine at Mount Sinai, and team physician for the U.S. Fed Cup Team.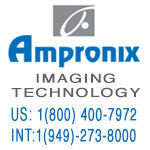 Special-Pricing Available on Medical Displays, Patient Monitors, Recorders, Printers, Media, Ultrasound Machines, and Cameras.This includes Top Brands such as SONY, BARCO, NDS, NEC, LG, EDAN, EIZO, ELO, FSN, PANASONIC, MITSUBISHI, OLYMPUS, & WIDE.

Dr. Colvin is also the Chief Medical Officer of the US Open and will lead care for the athletes during the tournament.
Mount Sinai will provide daily complimentary sunscreen during the day and hand sanitizer in the evening at kiosks on the tennis grounds. Mount Sinai is dedicated to educating both players and spectators on practicing sun-safe habits, and is proud to provide this important service to the 800,000+patrons who attend this event annually.
New this year, Mount Sinai will be partnering with iHeart Media to amplify the US Open partnership. iHeart Media's top New York contemporary hit radio station, Z100, will feature Mount Sinai announcements and will help promote a Mount Sinai sweepstakes with a grand prize of tickets to a final match of the 2019 US Open.
Saturday, August 24, families are invited to Arthur Ashe Kids' Day for a full and free day of activities open to the public, including Mount Sinai's second annual "Get Fit and Play" event featuring an on-court course of fun physical challenges for youth attendees.
"Our goal is to encourage kids to enjoy the many benefits of being physically active by participating in sports activities such as tennis," says James Gladstone, MD, Chief of the Sports Medicine Service at the Mount Sinai Health System, Associate Professor of Orthopedic Surgery at the Icahn School of Medicine at Mount Sinai, team physician to the U.S. Davis Cup Team, and consultant to the US Open. "This program is a great way to not only motivate kids to stay fit and healthy but is a critical component of our partnership with the US Open."