BLOOMINGDALE, Ill., August 20, 2019 - DEL MEDICAL is pleased to announce the availability of DELWORKS LLI, an innovative monolithic (single piece) flat panel detector with a large active imaging area of 17" x 42". This enables radiography of spines and legs with a single x-ray exposure, eliminating patient motion issues associated with other multi-exposure techniques. As a monolithic panel, it eliminates software complexities associated with other long DR detectors comprised of multiple overlapping flat panels. These features increase the productivity and quality of long length exams and decrease patient dose.
The DELWORKS LLI features:
• Large active imaging area of 17" x 42" with a single Gadolinium Oxisulfide scintillator with an amorphous silicon detector
• Portability, weighing only 11kg (24 lbs.) for use in supine or standing positions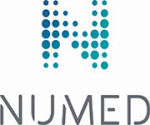 Numed, a well established company in business since 1975 provides a wide range of service options including time & material service, PM only contracts, full service contracts, labor only contracts & system relocation. Call 800 96 Numed for more info.

• Low dose as compared with standard multi-exposure long bone or full spine imaging methods.
• Wireless or wired transfer of images using DELWORKS 3.0 software
• Optional upright portable detector stand and grid
• May be used for routine studies, simply by collimating to a smaller area of interest.
• Medical, Chiropractic, and Veterinary applications
According to Mandy Gutierrez, Product Marketing Manager at UMG/DEL MEDICAL, "DELWORKS LLI solves imaging problems created by the limited size of digital radiography panels. Until recently DR panel size was limited; leaving the single exposure long bone study option to CR or film. Multiple-image acquisition stitching was the only DR solution. This created challenges such as the potential for motion artifacts, image misalignment or foreshortening, and the visual density differences between the separate images. The DELWORK LLI solves these issues with a single long length panel. Workflow is improved, and exposure is cut. This is a tremendous advance in the quality of DR imaging."
DELWORKS LLI is available immediately, and may be retrofit to existing x-ray rooms, or purchased with new DEL MEDICAL rooms.
For more information, visit delmedical.com
About DEL MEDICAL
UMG/DEL MEDICAL is a leading source of innovative radiographic products, with 90 years in medical imaging. We are primarily engaged in the design, manufacturing and distribution of high performance digital and analog medical imaging systems, sold and serviced globally by factory trained and authorized medical equipment sales and service professionals. Our extensive product portfolio of radiographic components, systems and accessories is designed to support hospitals, imaging centers and clinics by tailoring systems to accommodate each facility's specific requirements and budget. UMG/DEL MEDICAL's products are manufactured, pre-staged and tested in our Bloomingdale, IL and Harrison, NY facilities.
Back to HCB News