About SentreHEART, Inc.
SentreHEART is a privately-owned medical device company based in Redwood City, California. Founded in 2005, SentreHEART has developed innovative technology for remote delivery of suture for closure of anatomic structures including the LAA. The company is committed to clinical evidence development and is currently sponsoring the FDA-approved prospective, multi-center, randomized controlled trial known as the aMAZE Trial.
Back to HCB News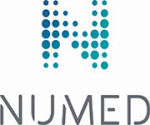 Numed, a well established company in business since 1975 provides a wide range of service options including time & material service, PM only contracts, full service contracts, labor only contracts & system relocation. Call 800 96 Numed for more info.