IRVINE, Calif.--(BUSINESS WIRE)--Endologix, Inc. (Nasdaq:ELGX), a developer and marketer of innovative treatments for aortic disorders, announced today that it has received Investigational Device Exemption ("IDE") approval from the United States Food and Drug Administration ("FDA") to commence a new pivotal study to evaluate the safety and effectiveness of the Nellix Chimney EndoVascular Aneurysm Sealing System ("ChEVAS") for the endovascular treatment of complex abdominal aortic aneurysms ("AAA").
The ChEVAS system is an endovascular abdominal aortic aneurysm therapy designed to combine the Nellix 3.5 endograft with parallel visceral stents to enable treatment of patients with juxta-renal, para-renal, and suprarenal AAA. The application of endovascular aneurysm sealing ("EVAS") for patients with complex aneurysms will offer innovative new technology to a group of patients that are underserved by the current standard of care.
John Onopchenko, Chief Executive Officer for Endologix, commented, "We are pleased to receive IDE approval from the FDA to begin this study, which will recruit 120 patients with complex AAA in up to 50 centers, both in the USA and internationally. This approval marks another step forward on our path to re-establishing durable, predictable growth through a continued focus on execution and evidence-driven differentiation."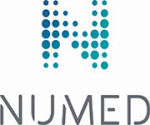 Numed, a well established company in business since 1975 provides a wide range of service options including time & material service, PM only contracts, full service contracts, labor only contracts & system relocation. Call 800 96 Numed for more info.

About Endologix, Inc.
Endologix, Inc. develops and manufactures minimally invasive treatments for aortic disorders. The Company's focus is in endovascular stent grafts for the treatment of abdominal aortic aneurysms (AAA). AAA is a weakening of the wall of the aorta, the largest artery in the body, resulting in a balloon-like enlargement. Once an AAA develops, it continues to enlarge and, if left untreated, becomes increasingly susceptible to rupture. The overall patient mortality rate for ruptured AAA is approximately 80%, making it a leading cause of death in the U.S.