Friday, 09 August 2019 -- We are very pleased to announce two new appointments at RTI Inc. (U.S.), based in Towaco, NJ.
Ed Rappel has been appointed "Area Sales Manager" (ASM) in the U.S., responsible for managing RTI sales and growth in the Midwest region. Ed is centrally located in Chicago and will play a pivotal role in our continued success.
Ed has more than 15 years of experience in healthcare selling to medical physics departments, successfully representing CIVCO, where he managed a multi-state territory, selling patient positioning devices utilised in radiology for radiotherapy. In addition to prior positions, Ed represented Nucletron, a manufacturer and supplier of machines and applicators utilised by nuclear physicists to perform a method of cancer-fighting radiotherapy called High Dose Rate Brachytherapy.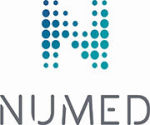 Numed, a well established company in business since 1975 provides a wide range of service options including time & material service, PM only contracts, full service contracts, labor only contracts & system relocation. Call 800 96 Numed for more info.

Dr. Larissa Oliveira, Ph.D. in Nuclear Engineering, has been appointed as "Product Specialist" in Towaco. Dr. Oliveiro completed her Post-Doctorate in Radioprotection and Dosimetry at the Institute of Radiation Protection and Dosimetry (IRD/CNEN), Rio de Janeiro, Brazil, and brings a wealth of technical knowledge to our team.
Dr. Oliveira will oversee RTI's calibration lab in the U.S., while working closely with the Product Management and R&D teams at RTI Headquarters in Mölndal, Sweden.
Additionally, Larissa will be involved in the product development process, providing key market information and help support our U.S. customer base including OEMs.
Both appointments play a major part in the continuing global success of the company.
Later this month, they will be formally introduced to their Swedish colleagues at the RTI Headquarters by the President and the VP Sales and Business Development.
Until then, RTI AB are delighted to welcome aboard Ed and Dr. Oliveira!