NetDirector has also incorporated the DICOM format into their current HealthData Monitor release – a complete overhaul of the previous user interface and self-serve application that functions as an integration monitoring hub for users. This allows clients to view integrations in real time, and monitor specific data as it is being sent, as well as where it is being sent to. With the newest updates, the DICOM format will be tightly woven into the fabric of NetDirector's presence in radiology and the overall healthcare industry.
"We always want to ensure that we are engaging with our clients, and that we continue to further develop the services they need most," said Harry Beisswenger, CEO of NetDirector. "This PDF to DICOM automation and conversion is the next piece for us to solve the interoperability puzzle that has been troubling healthcare technology for years, and a lot of that is thanks to American Health Imaging's collaboration on the project."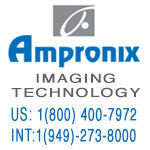 Special-Pricing Available on Medical Displays, Patient Monitors, Recorders, Printers, Media, Ultrasound Machines, and Cameras.This includes Top Brands such as SONY, BARCO, NDS, NEC, LG, EDAN, EIZO, ELO, FSN, PANASONIC, MITSUBISHI, OLYMPUS, & WIDE.

Company Bio:
NetDirector provides a secure cloud-based data and document exchange solution for the healthcare and mortgage banking industries to deliver seamless data integration between parties. NetDirector bridges gaps created by disparate systems & technologies by allowing companies at any location to share data & documents securely over a single internet connection with any other member of the ecosystem. Our approach allows trading partners to collaborate and exchange data in a seamless, bi-directional, real-time manner. With security and longevity as a focus, NetDirector is a certified HIPAA Compliant company, a 6-year member of the prominent Inc. 5000, and currently processes more than 10 million transactions per month.
SOURCE NetDirector
Back to HCB News