Vendors react to decline in growth rates
To counter this expected decline, leading vendors are now beginning to seek revenue in other segments.
Hologic, which is currently the market leader, has recently made extensive efforts toward expanding its portfolio, first announcing the establishment of an agreement with Philips aimed at opening up multi-modality deals. Since, it has acquired a number of companies and engaged in several development and distribution agreements, including with Clarius, SuperSonic Imagine, Micrima, and MagView Systems. Hologic is now planning to expand its portfolio across the entire ecosystem of breast imaging in order to increase its revenue streams.

Midmark Workstations are made to order with customization that can assist with the integration of telehealth and other technology at the point of care, wherever that may be. See more>>>

GE Healthcare and Siemens Healthineers have continued to push the sales of their respective ABUS systems, and although this product has not performed as well as expected previously, the saturation of DBT technologies is expected free up budgets for other considerations in the coming years.
These vendors are also now beginning to look toward using service revenue to drive growth. Many companies have begun to push this in an effort to achieve some consistency in the notoriously volatile space in anticipation of the coming deceleration.
Overall these movements position each company well to achieve continued growth, as mammography systems sales begin decelerating. The slow down in growth in the mammography market is not a reflection of mammography falling out of favour, more a signal that the market for its biggest revenue generator, DBT, is beginning to mature. As interest increases in other emerging technologies, growth is instead predicted to begin to be seen elsewhere.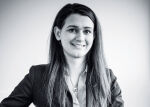 About the report: The above insight is taken from Signify Research's market report "Breast Imaging — World — 2019", which is due to be published in August 2019. It provides a complete overview of the breast imaging market, covering both hardware and software, to highlight the interplay of the three technologies: MRI, mammography and ultrasound, broken out at a country level.
About the author: Imogen Fitt is a market analyst for Signify Research.
Back to HCB News