axial3D has announced the closing of a USD $3million funding round.
The investment will see the company increase headcount at its Belfast base, and support its recent expansion into the US market.
The pioneering company is developing an automated 3D printing solution for the healthcare sector which is dramatically advancing the standards and efficiency of surgery worldwide.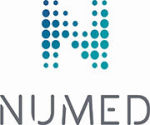 Numed, a well established company in business since 1975 provides a wide range of service options including time & material service, PM only contracts, full service contracts, labor only contracts & system relocation. Call 800 96 Numed for more info.

The funding round was led by London-based Imprimatur Capital Fund Management, an international science and technology investor. The round was also supported by a US investment consortium consisting of a number of surgical angel investors.
axial3D's previous institutional investors Techstart Ventures, Clarendon Fund Managers and Innovation Ulster Ltd also participated in the round.
The investment will support axial3D's rapid growth plans for the USA. The company plans to open an office in the region following recent customer wins, and as other healthcare institutions sign up to the service.
The firm is creating roles within the expanding US market and at its base in Belfast to support the large growth and ensure continuous innovation.
Making 3D Printing Easy for Hospitals
There's a big focus on expanding its machine learning team, which builds ground-breaking automated algorithms that make access to medical 3D printing easier than ever for hospitals.
Daniel Crawford, CEO at axial3D, said, "The closure of this investment round marks an important milestone for our company. It will accelerate our growth within our expanding markets and enable us to bring our 3D printing solution to more healthcare organizations, helping them to drive down costs, improve compliance and ultimately, enhance patient care."
He continued, "Continuous innovation is crucial to bring the best solutions to market and keep up with customer demand. Following our recent collaborations with Tallahassee Memorial Healthcare and University Hospital Basel, we will focus further on the North American and European markets. This includes opening an office in the USA, and recruiting more talent into our team, particularly to grow our machine learning capability. This will enable us to continue to innovate and find new ways to bring 3D printing on-demand to the entire healthcare sector."
3D printing in healthcare neurosurgery
Dr. Christopher Rumana, Neurosurgeon & Charmain of the Board at Tallahassee Memorial Healthcare (TMH), has been a user of axial3D's medical 3D printing service since 2018 and is part of the cohort who are now investing in the company.