DALLAS--(BUSINESS WIRE)-- Tenet Healthcare Corporation (NYSE: THC) today announced its intention to pursue a tax-free spin-off of its Conifer business as a separate, independent publicly traded company. The company expects to complete the spin-off by the end of the second quarter of 2021. This announcement is the culmination of the Conifer strategic review process announced in December 2017.
Ronald A. Rittenmeyer, Executive Chairman and CEO, said, "After an extensive review of Conifer's strategic alternatives, in which we evaluated multiple options for the business while simultaneously driving significant and sustainable improvements in performance, we are pleased to announce plans to spin off Conifer into a separate, publicly traded company. This decision supports our longstanding objectives to maximize the value of Conifer, build on its strong growth potential and deliver the best outcome for Conifer and for Tenet shareholders."
Rittenmeyer continued, "Conifer has unmatched experience and scale in offering revenue cycle management solutions for healthcare providers and a proven track record of delivering high-touch, high-value services to clients. Pursuing a tax-free spin-off is an important step forward in Conifer's evolution, and we believe the business is well-positioned to capitalize on its growth opportunities as a standalone company."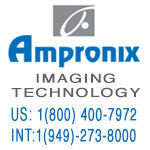 Special-Pricing Available on Medical Displays, Patient Monitors, Recorders, Printers, Media, Ultrasound Machines, and Cameras.This includes Top Brands such as SONY, BARCO, NDS, NEC, LG, EDAN, EIZO, ELO, FSN, PANASONIC, MITSUBISHI, OLYMPUS, & WIDE.

Rittenmeyer added, "We were pleased with Tenet's performance in the second quarter, with Adjusted EBITDA comfortably within our Outlook range and consistent with consensus estimates. Volume growth strengthened in our hospital business, with increases in both admissions and adjusted admissions. USPI also delivered favorable volume growth and Conifer had another strong quarter. We remain excited about the future of our healthcare services offerings at our 65 hospitals and approximately 500 outpatient centers which will remain part of the Tenet enterprise."
Conifer is a technology-enabled healthcare services company providing outsourced revenue cycle management and population health management services to health systems, physicians and employer groups across the country. With more than 30 years of healthcare industry experience, Conifer helps clients strengthen their financial and clinical performance, serve their communities and succeed at the business of healthcare. As one of the nation's leading providers, Conifer manages more than 17 million unique patient interactions and approximately $25 billion in net patient revenue annually. During 2018, Conifer generated $1.533 billion of revenue and $357 million of Adjusted EBITDA, representing a 26% increase in Adjusted EBITDA over 2017.