by
John R. Fischer
, Staff Reporter | July 29, 2019
The decision also played a role in a separate proceeding within the Delaware district court which, upon being informed that the Court of Appeals found the '183 patent invalid,
denied Hologic's request to halt the sale of Minerva Surgical's Endometrial Ablation solution
. The Delaware district court did, however, uphold a jury
award in favor of Hologic for $4.8 million
, although the jury rejected Hologic's claim that Minerva was a willful infringer and determined that Hologic was only entitled to damages based on Minerva's sales up until the date of expiration of its second patent, which expired last November, with no damages afterward. Both Hologic and Minerva are currently appealing various outcomes of the district court proceeding.
Responding to the final mandate, Hologic indicated that it plans to continue its appeal, along with its separate appeal in the district court decision.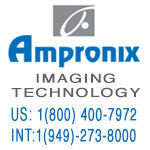 Special-Pricing Available on Medical Displays, Patient Monitors, Recorders, Printers, Media, Ultrasound Machines, and Cameras.This includes Top Brands such as SONY, BARCO, NDS, NEC, LG, EDAN, EIZO, ELO, FSN, PANASONIC, MITSUBISHI, OLYMPUS, & WIDE.

"The legal proceedings are still playing out," it told HCB News in a statement. "This week's ruling doesn't affect the $4.8 million in damages awarded by a Delaware jury where Minerva was found liable for infringing two Hologic patents."
Minerva disagrees that the damages award can survive any appeal, given that it was based, at least in part, on what the Court of Appeals has now concluded to be an invalid patent. Elson says the events of these proceedings and the final mandate should serve as a lesson to medical device companies fighting against patent infringement.
"Medical device companies, particularly emerging companies with new, cutting-edge technologies who plan on launching a product into a competitive market, may well face a patent suit early on, when the competitor calculates that the new entrant is most vulnerable," she said. "Such companies can substantially improve their odds of either avoiding expensive and burdensome litigation, or prevailing against allegations of patent infringement, by thoughtful advance planning on how to distinguish their device from the earlier inventions of others."
Back to HCB News