Lexington, Mass., July 10, 2019 – FUJIFILM Medical Systems U.S.A., Inc., a leading provider of diagnostic imaging, endoscopic imaging and medical informatics solutions, and FUJIFILM New Development, U.S.A., Inc., an innovative provider of minimally invasive surgical solutions, announced today they have opened the doors to their new company headquarters in Lexington, Massachusetts, a Boston suburb, one of the largest medical device and healthcare hubs in the United States. The modern, state-of-the-art, 28,000 square foot facility will play host to customers, partners and global colleagues while inspiring collaboration among Fujifilm employees.
"Placing our healthcare resources under one roof was a strategic move to foster close collaboration across various business units and enable us to improve the customer experience," said Takaaki Ueda, President and Chief Executive Officer, FUJIFILM Medical Systems U.S.A., Inc. and FUJIFILM New Development, U.S.A., Inc. "This kind of collaboration is what spurs innovation and fuels our efforts to bring unparalleled new technologies to market and address pressing clinical and business needs while raising the standard of care and improving patient outcomes."
The move signifies a major strategic step in Fujifilm's long-term plan to further advance its leadership position in medical device and IT industries as well as the healthcare field at large.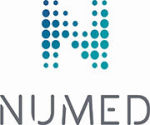 Numed, a well established company in business since 1975 provides a wide range of service options including time & material service, PM only contracts, full service contracts, labor only contracts & system relocation. Call 800 96 Numed for more info.

The relocation also marks the first time Fujifilm's various healthcare groups—computed tomography, digital radiography, women's health, endoscopy, minimally invasive surgery, and medical IT—will be headquartered in a single location.
Located within the new company headquarters is the Fujifilm Healthcare Customer Experience Center, which showcases the power of Fujifilm's integrated, comprehensive portfolio and its legacy of healthcare innovations and trailblazing "firsts"—all in one physical setting. The interactive space will offer product demonstrations, trainings and educational offerings for customers, employees and partners.
"At Fujifilm we are focused on the complete spectrum of healthcare, developing groundbreaking solutions that address the entire continuum of care—prevention, diagnosis and treatment," said Jason Heim, Vice President, FUJIFILM Medical Systems U.S.A., Inc. "With collaboration at the forefront of all of our initiatives, we look forward to having a central location to more closely connect with our customers, other industry leaders, and importantly, one another."