DALLAS, July 9, 2019 — Significantly more patients suffer cardiac arrests in U.S. hospitals each year than previously estimated, according to new research in Circulation: Cardiovascular Quality and Outcomes, an American Heart Association journal.
Cardiac arrest, which occurs when the heart malfunctions and stops beating, is not the same as a heart attack, which occurs when blood flow to the heart is blocked.
Story Continues Below Advertisement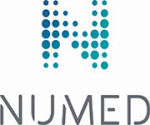 Numed, a well established company in business since 1975 provides a wide range of service options including time & material service, PM only contracts, full service contracts, labor only contracts & system relocation. Call 800 96 Numed for more info.

Researchers developed a model for estimating cardiac arrest incidence using data on facilities from the American Hospital Association annual survey, which included hospitals linked to the American Heart Association's Get With The Guidelines®-Resuscitation (GWTG-R) registry. In 2011 when cardiac arrest data from the two registries was last analyzed, annual incidence was estimated to be 211,000 for adults and 6,000 in children.
The new study estimates that there are about 292,000 adult in-hospital cardiac arrests and 15,200 pediatric in-hospital events (of which 7,100 cases were pulseless cardiac arrests and 8,100 cases in which there was a pulse but still requiring CPR) in the United States each year. Compared to previous reports, the public health burden of adult and pediatric pulseless in-hospital cardiac arrest is approximately 38% and 18% greater than previously estimated.
"Our findings illustrate a concerning trend in U.S. hospitals, and show that cardiac arrest is a major public health problem," said Lars W. Andersen, M.D., M.P.H., Ph.D., D.M.Sc., study co-author and associate professor at Aarhus University in Denmark, who oversaw the study as a visiting researcher at Beth Israel Deaconess Medical Center's Department of Emergency Medicine in Boston. "Previous incidence estimates may no longer reflect the current public health burden of cardiac arrest in hospitalized patients across the U.S. Unfortunately, the data does not provide an explanation for the increase in adult in-hospital cardiac arrest, but it is likely due to many factors and may reflect an increase in actual events or in the reporting of cases over time."
Andersen said the findings may suggest that basic life support and advanced cardiac life support training programs – which traditionally have focused on out-of-hospital resuscitation – may need to be expanded to include potential in-hospital responders.
Researchers found no indication that the number of pediatric events has increased over time. Instead, the current estimates are based on a larger database and provide the most robust estimate of pediatric in-hospital cardiac arrest cases in the United States to date.