by
Lauren Dubinsky
, Senior Reporter | July 08, 2019
From the July 2019 issue of HealthCare Business News magazine
Automated data acquisition tools for ultrasound can automatically gather measurements, potentially reducing exam times and allowing clinicians to spend more time interfacing with their patients. But are these tools actually being used in the clinical setting?
"If you talk to professionals in different maternal fetal medicine laboratories, you're going to find that they are not universally using [these] tools," said Daniel A. Merton, principal project officer at ECRI Institute. "As beneficial as they might sound, unfortunately, people are creatures of habit, and it's sometimes challenging to break those habits."

Numed, a well established company in business since 1975 provides a wide range of service options including time & material service, PM only contracts, full service contracts, labor only contracts & system relocation. Call 800 96 Numed for more info.

He has been conducting research in the ultrasound field for over 30 years and has seen this trend quite often. Historically, technologies with potential benefits like these automation tools, sometimes don't make their way into routine clinical utilization because the field doesn't believe the benefits outweigh the downsides.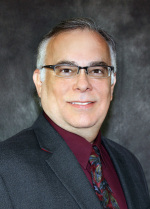 "The downside to new technologies is that they require a different way of performing examinations," said Merton. "If you've been doing the exam the old-fashioned, manual way for 20 years, chances are that you're going to continue to do it that way." For instance, if a sonographer tries a new measurement tool a few times and finds that it doesn't put the cursors in the right location, they're most likely not going to continue to use it.
However, the technologies that are clinically proved to be useful will eventually be adopted.
"I'm convinced that this is the way that's going to go with automation in OB ultrasound," said Merton. "It may not happen overnight. These things generally don't happen overnight, but within five to 10 years it's going to be commonplace."
A provider must have a lot of trust in a given system in order to allow it that much control over exams. Semi-automated technology is one way to create a better balance so that the sonographer and the technology can better understand each other.
"I think a lot of sonographers are very suspicious of anything that does it for them because it's not the easiest thing to do sometimes," said Tina Hodgson, senior manager of solutions marketing for ultrasound at Canon Medical Systems USA, which offers semi-automated measurement capabilities for fetal biometry, but chooses not to offer completely automated tools.