PALO ALTO, Calif., June 17, 2019 /PRNewswire/ -- Varian (NYSE: VAR) today announced it has successfully completed its acquisition of Cancer Treatment Services International (CTSI). There were no changes during the closing period to the original agreement announced on May 20, 2019.
About Varian
Story Continues Below Advertisement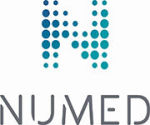 We offer full service contracts, PM contracts, rapid response, time and material,camera relocation. Nuclear medicine equipment service provider since 1975. Click or call now for more information 800 96 NUMED

Varian is a leader in developing and delivering cancer care solutions and is focused on creating a world without fear of cancer. Headquartered in Palo Alto, California, Varian employs approximately 7,000 people around the world.
SOURCE Varian