By Gustavo Perez
For over half a century, if clinicians wanted to see inside a patient during a procedure, they had to work with a bulky X-Ray system, capturing images from a single angle.
All that changed in 1955, when engineers unveiled a mobile X-ray shaped like a half-moon and designed to move around the patient. This invention was called the "C-arm" and it transformed diagnostic imaging by empowering clinicians to image patients more effectively and efficiently, especially while in the operating room (OR).
Since then, C-arm imaging technology has continuously evolved, growing more powerful and valuable to the clinicians who use it. In just 60 years, the C-arm went from invention to being installed in thousands of hospitals and clinics worldwide and used in hundreds of thousands of procedures a day. Today, a mobile C-arm is as ubiquitous in surgical settings as latex gloves and surgical masks. With high image quality and surgical flexibility, it enables surgeons to perform a diverse range of procedures from pinning the smallest hairline fracture in the hand, to stenting a major artery during a minimally-invasive vascular surgery.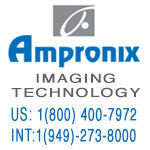 Special-Pricing Available on Medical Displays, Patient Monitors, Recorders, Printers, Media, Ultrasound Machines, and Cameras.This includes Top Brands such as SONY, BARCO, NDS, NEC, LG, EDAN, EIZO, ELO, FSN, PANASONIC, MITSUBISHI, OLYMPUS, & WIDE.

As we look to the future, the C-arm has an opportunity to become one of the most valuable tools in the hospital by alleviating healthcare's biggest pain points. Here are three major challenges the next generation of C-arms can help overcome:
Improving surgical flexibility, mobility and integration
Now more than ever before, hospitals and clinics need to find ways to increase patient caseloads while decreasing dollars spent. Moreover, they must be adaptive, tailoring to healthcare trends like the growing demand for minimally-invasive procedures or surgery in outpatient settings.
To do this, flexible and versatile technology is key. One of the greatest advantages of a C-arm is its ability to handle a variety of procedures, including vascular, orthopedic, and gastro-intestinal as well as move quickly from room to room if necessary. As health systems continuously evolve, lean design and adaptable technology found in C-arms will grow increasingly critical.
Enabling clinicians to see more clearly
Thanks to the technological transition from image intensifier detectors to flat panel detectors, C-arms are producing images at a higher quality than ever before. When combined with sophisticated image processing software and a high-resolution monitor to display the images, C-arms further enhance the level of detail available during procedures.