CORONA DEL MAR, Calif., May 13, 2019 /PRNewswire/ -- Integrated Oncology Network, LLC ("ION") and Gamma West Brachytherapy, LLC doing business as Gamma West Cancer Services ("Gamma West") are pleased to announce that they have executed definitive documents to effect the sale of Gamma West to ION and partner together to implement a growth strategy for Gamma West. The acquisition will close following customary consents and regulatory approvals.
"For over twenty years, Gamma West has provided extraordinary, high-quality radiation oncology services to the communities of Utah, Nevada, Wyoming and Idaho. ION is tremendously excited to partner with Gamma West and their elite group of clinicians and managers who care deeply about their patients and their communities," said Grant Ingersoll, President and co-founder of ION. "ION is committed to providing world-class care to patients across the US, and our partnership with Gamma West is another example of this commitment."
"From the onset of our operations 20 years ago, Gamma West Cancer Services has always been committed to "Taking Cancer Personally" by providing our patients the absolute highest level of technology and physician expertise as we seek to cure this disease that has such a widespread effect on all of us. Our success in doing so for so many years could not have been accomplished without the support of our hospital partners, which partnerships have allowed us to serve so many communities. Today, we add tremendous strength to our company by joining forces with Integrated Oncology Network. The future growth we will now achieve with ION and our hospital partners will allow us to take a monumental step forward in the fight against this terrible disease. I am personally committed to growing our services in our existing and new communities," said Dave Vincent, Gamma West's CEO and co-founder.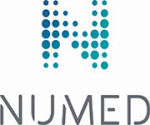 Numed, a well established company in business since 1975 provides a wide range of service options including time & material service, PM only contracts, full service contracts, labor only contracts & system relocation. Call 800 96 Numed for more info.

"The well-being of our patients and employees is of utmost importance to me," said Dr. John K. Hayes, President, Medical Director and founder of Gamma West Brachytherapy, "and to this end, I feel that our acquisition by ION will further the opportunities for both. Our growth was in significant measure due to skillful application of robotic interventional radiotherapy (aka brachytherapy) which routinely resulted in cured patients who maintained their quality of life. I am excited that we will be better positioned, through this partnership, to share particular clinical skills with health-care teams across the country."
"Gamma West is one of the largest providers of radiation oncology in the mountain west states, as well as a partner to several key hospitals systems with which ION also has existing relationships. Thus, this acquisition and growth strategy with Gamma West further aligns ION's strategy to affiliate with quality healthcare systems as well as broaden our value proposition," said Jeffery Goffman, ION's CEO and co-founder.
About ION
Integrated Oncology Network, LLC and its subsidiaries ("ION") is a physician management, radiation oncology management and cancer center development company that partners with hospitals and physicians. ION provides expertise including strategic solutions, development, financing and management services including radiation oncology operations, revenue cycle & compliance, HR, IT and accounting.
SOURCE Integrated Oncology Network, LLC