From the May 2019 issue of HealthCare Business News magazine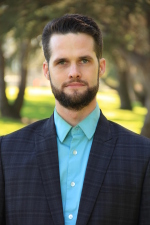 Telemetry is the hospital's biggest blocked artery, pulsing with patients and beeping monitors. The consequences of tele-overuse are manifold, including ED congestion, nurse burnout, and a steep financial toll. To reduce this overuse, med-surg must regain physician trust and improve monitoring, while reducing nurse burdens. Smart monitors present an ideal solution, mitigating med-surg inefficiencies by generating predictive trends and offering critical vitals data. If hospitals don't proactively invest in renewing clinical faith, they put their survival at risk – much like Bookshop Number Two.
About the author: Michael Maylahn is the president and founder of Stasis Labs.
Back to HCB News

Special-Pricing Available on Medical Displays, Patient Monitors, Recorders, Printers, Media, Ultrasound Machines, and Cameras.This includes Top Brands such as SONY, BARCO, NDS, NEC, LG, EDAN, EIZO, ELO, FSN, PANASONIC, MITSUBISHI, OLYMPUS, & WIDE.