Dr. Charalampos Kalodimos, Chair of the Structural Biology Department at St. Jude's Children Research Hospital in Memphis, Tennessee, is expected to receive the world's first 1.1 GHz NMR spectrometer, once all factory tests have been completed. He added: "We look forward to receiving the first 1.1 GHz NMR spectrometer in our institution later this year. The 1.1 GHz system will be our most important tool to perform research in the area of dynamic molecular machines, such as molecular chaperones and protein kinases. We commend Bruker on this impressive technological achievement."
Bruker also announced today that it has received an additional purchase order for a 1.2 GHz NMR system from Professors Hartmut Oschkinat and Adam Lange from the Leibniz-Forschungsinstitut for Molecular Pharmacology in Berlin, Germany. Bruker now has received orders for a total of nine 1.2 GHz NMR spectrometers, so far all in Europe.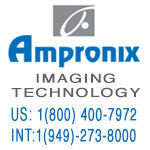 Special-Pricing Available on Medical Displays, Patient Monitors, Recorders, Printers, Media, Ultrasound Machines, and Cameras.This includes Top Brands such as SONY, BARCO, NDS, NEC, LG, EDAN, EIZO, ELO, FSN, PANASONIC, MITSUBISHI, OLYMPUS, & WIDE.

About Bruker Corporation (Nasdaq: BRKR)
Bruker is enabling scientists to make breakthrough discoveries and develop new applications that improve the quality of human life. Bruker's high-performance scientific instruments and high-value analytical and diagnostic solutions enable scientists to explore life and materials at molecular, cellular and microscopic levels. In close cooperation with our customers, Bruker is enabling innovation, improved productivity and customer success in life science molecular research, in applied and pharma applications, in microscopy and nanoanalysis, and in industrial applications, as well as in cell biology, preclinical imaging, clinical phenomics and proteomics research and clinical microbiology.
Back to HCB News