by
John W. Mitchell
, Senior Correspondent | September 19, 2018
From the September 2018 issue of HealthCare Business News magazine
It has been five years since CPP started offering the daVinci Cryogen Management System for remote MR monitoring, according to Branca. The platform – which taps data on operating parameters like chill water flow, compressor operation, coldhead performance, chilled water temperature, magnet vessel pressure, and more – works with all OEM scanners and is compatible with all mobile devices.
"In the coming years, systems will become less likely to lose helium. However, other key failure modes will always need to be monitored to maintain consistent uptime," added Branca.

Numed, a well established company in business since 1975 provides a wide range of service options including time & material service, PM only contracts, full service contracts, labor only contracts & system relocation. Call 800 96 Numed for more info.

For Siemens Healthineers, one of the most common problems detected by its Guardian Program for remote MR-monitoring is an increase in water temperature. Catching that change early can mean a less costly fix and a maximum amount of scanner uptime.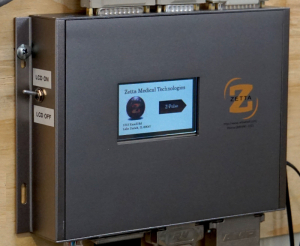 The Guardian Program, which works through Smart Remote Infrastructure, currently monitors about one quarter of the MRs in its system in real time for any deviation that could indicate a possible problem, said Jessica Weems, service business manager, MR, for Siemens Healthineers. In addition to temperature, the system evaluates pressure, helium levels, coils, and shields. The Guardian Program is combined in several forms with its service programs for a quarter of its deliverable MRs.
"We see that the percentage (of covered MRs) is increasing within our installed base. Many of our customers see that need ... they're under pressure to drive throughput. There's a lot of value that they can derive from it," said Weems.
Through its browser-based Z-Pulse monitor, Zetta Medical provides fully-automated alerts to in-house biomed staff to warn of out of sync metrics that indicate an impending problem. Bill Murray, the company's vice president of technical services, said that because the system is fully automated, human error is factored out of the notification process. It sends email or text alerts to in-house staff, who can also view the performance check on the unit's monitor.
"It is not a computer-based system, like our competitors offer," said Murray. "With a computer, you will require all the software patching and anti-virus solution maintenance to protect your network. Z-Pulse has its own display screen to review values on-site, but it also … pushes the data to our server for tracking and notifications."