These sorts of alternative healthcare innovations are central to lowering costs, with telemedicine being another example, but today most individuals still choose brick and mortar stores because it's what we're familiar with. Mail order drug programs can be confusing and many people don't trust them yet. In fact, only approximately 10% of consumers utilize prescription mail delivery services. But people are likely to become more comfortable with these arrangements as they grow more sophisticated and mature.
Amazon already has the technology expertise and distribution infrastructure. Now, through the acquisition, Amazon's bolstered by actual pharmacy licenses in all 50 states, plus relationships with the major Pharmacy Benefit Managers (PBMs), like Express Scripts and CVS Health, that serve as gatekeepers to the majority of Americans covered by health insurance.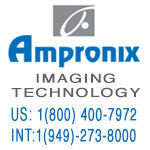 Special-Pricing Available on Medical Displays, Patient Monitors, Recorders, Printers, Media, Ultrasound Machines, and Cameras.This includes Top Brands such as SONY, BARCO, NDS, NEC, LG, EDAN, EIZO, ELO, FSN, PANASONIC, MITSUBISHI, OLYMPUS, & WIDE.

Pair that with consumers' familiarity and trust in Amazon as an online shopping platform, and it's likely people will be more willing to try them for pharmacy utilization. And for individuals who still prefer face-to-face interactions with pharmacists, remember that Amazon also bought Whole Foods. Amazon could easily complement this PillPack acquisition by using the Whole Foods store fronts as centers to open physical pharmacies.
Competition moving the healthcare industry forward
Everything in healthcare is about leverage. Payers originally pulled together groups of companies and members to negotiate drug rates with healthcare providers. But then providers got smart and created "health systems" within communities so that payers couldn't threaten to throw these large systems out of network during negotiations, thus providers had the leverage.
Now that Amazon poses a real threat to traditional pharmacy benefits management, I'm betting the PBMs will run faster toward purchasing the payers, like the proposed CVS acquisition of Aetna. This would be an attempt to "steer" those members back to their retail chains through the actual benefit plan designs. However, with the Amazon name, employers and consumers will realize they can save money by shopping directly from the mail order drug company, thus cutting out some of the middlemen and expense.
Now that Amazon officially entered the prescription drug distribution business, consumers can finally expect to see real disruption in a market that desperately needs a correction. Payers and PBMs could have worked together years ago to better control rising drug costs but weren't able to do enough. Just like Apple swooped in to change the music industry with an innovative technical solution, Amazon will now force change on these payers and PBMs, which will benefit us all as healthcare consumers.
About the author: Rob Piazza is the product manager for analytics at Benefitfocus
Back to HCB News