by
Gus Iversen
, Editor in Chief | July 13, 2018
From the July 2018 issue of HealthCare Business News magazine
One of the show's most popular features is a dedicated wall online and at the show offering dealers/distributors and agents the opportunity to post their business requirements live for exhibitors to review and connect directly to do business. The Dealers and Distributors Wall is a free business facilitation opportunity and we would recommend exploring this opportunity at the show.
Also, the entire exhibitor directory for FIME 2018 is now hosted on Omnia, Informa's global medical directory, providing company and product information from all our exhibitors, allowing you to connect with the people and products in one simple click, 365 days of the year. Visitors can view our quick demonstration video and explore the feature on Omnia via www.omniagmd.com/how-use-omnia.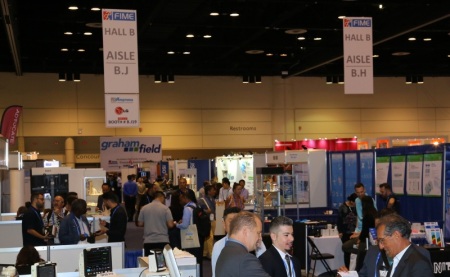 Numed, a well established company in business since 1975 provides a wide range of service options including time & material service, PM only contracts, full service contracts, labor only contracts & system relocation. Call 800 96 Numed for more info.

HCB News: Why has Orlando proved to be the ideal place to host this annual event?
GA:
Moving from Miami to Orlando was a strategic decision for the show. We needed more space in order to grow and the Orange County Convention Center in Orlando has provided us with just that. FIME 2018 visitors will now have the opportunity to meet 1,200 global manufacturers from 42 countries and access more than 500 products. The additional floor space has also allowed us to further increase our accredited conference offering year-on-year.
Informa's tradition of offering a strong educational element under the motto "Exhibition with Education" was always a driving factor for us to seek a new venue that would support our long-term strategy to be the premier platform for medical education.
While the exhibition provides a popular and unique business platform, Orlando also offers our attendees the opportunity to explore a number of theme parks and attractions, an eclectic mix of dining experiences, live music, theatre, galleries and so much more.
HCB News: For healthcare professionals who aren't sure if they should be attending, what kind of questions should they ask themselves?
GA:
It really is a simple numbers game. Where else can they explore the products and services of more than 1,200 exhibitors from 42 countries under one roof? FIME is truly the optimal platform to source cutting-edge medical equipment and technology on a global level, ensuring that they have access to the largest range of affordable new and refurbished medical devices, products and supplies at the best possible prices.