From the December 2016 issue of HealthCare Business News magazine
The AAMI Foundation's Laufman-Greatbatch Award
This is AAMI's most prestigious award. Named after two pioneers in the field — Harold Laufman, M.D. and Wilson Greatbatch, Ph.D. — this highly-regarded award honors an individual or group that has made a unique and significant contribution to the advancement of health care technology and systems, service, patient care or patient safety.
Candidates must demonstrate a significant, singular and global impact on the advancement of patient care or patient safety through the advancement, development, enhancement or creation of a specific medical device, technology, system or service. Dr. Ary L. Goldberger, of Beth Israel Deaconess Medical Center and Harvard Medical School, and Massachusetts Institute of Technology's Dr. Roger G. Mark, and George Moody were selected to receive The AAMI Foundation's 2016 Laufman-Greatbatch Award for their work over the past 20 years to collect and provide access to "big data" through PhysioNet.

Quest Imaging Solutions provides all major brands of surgical c-arms (new and refurbished) and carries a large inventory for purchase or rent. With over 20 years in the medical equipment business we can help you fulfill your equipment needs

PhysioNet is a free collection of recorded physiologic signals and related open-source software intended to stimulate current research and new investigations. Since its launch in 1999 as the outreach component of the Research Resource for Complex Physiologic Signals, the site has provided data that are otherwise inaccessible. PhysioNet's growing community of more than 40,000 researchers, clinicians, educators, students and medical instrument and software developers around the world retrieve about 700 GB of data per day. Free access to these unique and wide-ranging data and software collections has contributed to the release of an average of more than 130 publications per month.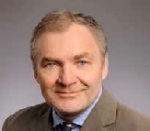 ACR Gold Medals
The American College of Radiology's highest honor, the ACR Gold Medal, is awarded annually to radiologists, radiation oncologists, medical physicists and other scientists for their distinguished and extraordinary service to the ACR or to the discipline of radiology. Dr. Walter J. Curran. Jr., FACR, an international expert in advanced lung cancer and malignant brain tumors, is the executive director of the Winship Cancer Institute of Emory University, the Lawrence W. Davis Professor and chair in Emory's department of radiation oncology, all in Atlanta. A Georgia Research Alliance Eminent Scholar and Chair in Cancer Research, he is also a group chairman of NRG Oncology, an NCIsupported cancer network group administered in part by the ACR. Responsible for defining a universally-adopted staging system for patients with malignant glioma, Curran was the first radiation oncologist to serve as director of a National Cancer Institute-designated cancer center.