From the July 2016 issue of HealthCare Business News magazine
RU-3000 Digital Universal Radiography System Rayence — Booth #639
This unique U-arm features a compact design with dual telescoping arm movement that permits installation in settings having ceiling heights of just eight feet. Complemented by a durable bucky design with an easily removable grid, automatic collimation, patient safety anti-collision sensors and an available mobile table, the RU-3000 is full featured and well-suited for all imaging environments, especially orthopedics, imaging centers and urgent care.

Special-Pricing Available on Medical Displays, Patient Monitors, Recorders, Printers, Media, Ultrasound Machines, and Cameras.This includes Top Brands such as SONY, BARCO, NDS, NEC, LG, EDAN, EIZO, ELO, FSN, PANASONIC, MITSUBISHI, OLYMPUS, & WIDE.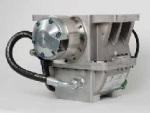 MCS 8064 Replacement X-Ray Tube Varian Medical Systems — Booth #425
The MCS 8064 X-ray tube is an anode end grounded (AEG) replacement X-ray tube for the GE LightSpeed® VCT scanner offering lower life cycle costs. The MCS 8064 was designed with Varian's experience of manufacturing 30,000 anode end grounded CT tubes over 20+ years. The MCS 8064 installs and calibrates on the LightSpeed® VCT like the original OEM tube.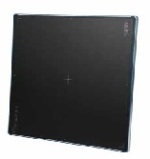 Bayer MVS's Acuity DR™ Bayer MVS — Booth # 602
Bayer MVS's Acuity DR™ 14x17 Wireless Detector allows you to easily transform a conventional X-ray room into a DR suite. This lightweight, completely portable cassette-sized detector is designed to acquire images in less than 3 seconds, increasing patient throughput. Direct capture technology helps reduce scintillator blurring. With WiFi image transfer, a multi-channel room sharing interface, automatic exposure detection and outstanding image quality, Acuity DR™ is the reliable, cost effective solution for digital radiography.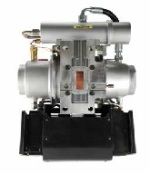 P40 CT Tube Dunlee — Booth #120
The newest addition to our portfolio of replacement CT tubes, the P40, is not only identical in fit, form and function to the original tube, it carries the same exact warranty. Like all products we bring to market, it's designed to perform better and last longer, yet costs considerably less than the original. Take advantage of advanced engineering, extensive training, expert technical advice and ongoing support programs from Dunlee, your ultimate partner for CT. Please stop by and see us at AHRA booth #120.