by
Lisa Chamoff
, Contributing Reporter | December 06, 2015
From the December 2015 issue of HealthCare Business News magazine
Being a member of the Coastal Carolina Health Alliance, a network of nine hospitals, also helps. The alliance reduces costs with group purchasing and collaborative educational offerings. "It's difficult, particularly if you're not associated with a larger institution," Anderson says. There are also initiatives not connected to reimbursement, including providing community education on diabetes and other common health issues, and partnering with local churches, which are very important in rural communities. There are 13 churches in Southeastern Health's communities involved in health education; one church even takes breaks from services to allow worshippers to exercise.
"There's no payment for that, but we believe we're helping the community [by teaching them] that they can impact their own health," Anderson says. The organization is seeing results from its efforts. In the past five years, after opening up access to primary care clinics in more remote locations, emergency room visits have gone down by 12,000 per year, from 80,000 to 68,000 visits. They are also beginning to see admissions reduced because of disease management through primary care.

Quest Imaging Solutions provides all major brands of surgical c-arms (new and refurbished) and carries a large inventory for purchase or rent. With over 20 years in the medical equipment business we can help you fulfill your equipment needs

Some facilities are already creating new models of delivering care. In July 2014, the Carolinas HealthCare System Anson in Wadesboro, N.C., created a new model, which HCB News reported on last year. They built a new hospital, cutting the number of inpatient beds from 52 to 15 and keeping the emergency department. While the new facility still offers surgical procedures, as well as radiology, laboratory, pharmacy and other inpatient services, the big difference is that there is now a patient-centered medical home that is embedded within the ED. The aim is to provide primary care and cut down on costly and unnecessary ER utilization.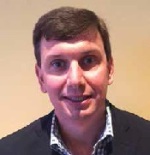 Michael Lutes, a senior vice president with Carolinas HealthCare System, says the health system's experiment has paid off. ER visits at the new facility were down 6 percent in the first year, while visits to the primary care medical home were up 101 percent, from 5,100 visits to more than 10,300 visits (there had previously been a standalone primary care office before the switch, though it was not connected to the ED). Lutes compares this to the greater
Charlotte, N.C., market, where ED visits were up 7 percent.