From the October 2015 issue of HealthCare Business News magazine
Stent System
Boston Scientific Corporation announced that its Innova Vascular Self-Expanding Stent System received FDA approval. The system is composed of a nitinol self-expanding bare metal stent with an advanced delivery system. It's available in a range of sizes including diameters from 5 mm to 8 mm and lengths of 20 mm to 200 mm. The system utilizes something called "hybrid cell architecture," which consists of open cells along the stent body and closed cells at each end. The stent was designed this way to ensure accurate and uniform deployment into the artery.

Quest Imaging Solutions provides all major brands of surgical c-arms (new and refurbished) and carries a large inventory for purchase or rent. With over 20 years in the medical equipment business we can help you fulfill your equipment needs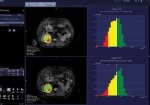 MR Post-processing Applications
Siemens Healthcare recently announced FDA approval of its new MR post-processing applications — syngo.MR OncoCare and syngo.MR Neuro Dynamics. OncoCare is a standalone software package that can be put on a PC or a syngo.via server and it is compatible with all Siemens MR systems. It can be used on every body part ranging from the brain to the liver. The syngo.MR Neuro Dynamics provides tools to assess brain tumors by evaluating blood flows of those tumors. To use Onco.Care, the radiologist loads the MR studies, draws a region of interest around a tumor and creates histograms using the software, which allow for quantitative evaluation of tumor response. They are then able to follow the patient across a plethora of therapies to determine if they have responded.
New Ventilator
GE's newest ventilator, CARESCAPE R860, has automated nutritional assessment software built-in. The system works by assessing the patients' caloric needs through a respiratory care module. The unit also provides lung protection tools that can help clinicians evaluate when patients may be ready to breathe on their own.