by
Sean Ruck
, Contributing Editor | February 23, 2015
From the January/February issue of HealthCare Business News magazine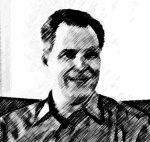 The data exchange
"One of the things I think you'll see — because the hospitals have to consider a new situation for them, against quality and outcome —will be hospitals looking at what partnerships they'll need in order to have a big enough [data] slice of the population," Johnson says. For many hospitals, getting a large enough data pool to effectively run algorithms means entering into new relationships to get information from a broader pool "The companies that have algorithms developed to leverage that technology to pull together some of the information will do the best at helping to standardize care," Johnson says.
Johnson says there are there things to look for as a supply leader trying to improve efficiency:

Quest Imaging Solutions provides all major brands of surgical c-arms (new and refurbished) and carries a large inventory for purchase or rent. With over 20 years in the medical equipment business we can help you fulfill your equipment needs

1. Look at the data you're responsible for
— getting the process in place as far as contracts and having strategy there. What tools will you have in place to manage it?
2. What is your strategy around automation?
Best in class hospitals and suppliers are looking at how they get to the perfect order – ultimately a "touchless" scenario, one in which to meet the goal of maximizing efficiency requires no human intervention on the provider or supplier side, will likely be the way of the future.
"The key is the accuracy of the data," says Johnson. "So that's why the key there is touchless – because for both supplier and hospital, if you get the information error free, you can go from requisition to payment invoice. Having a way to decipher content and contract is key."
Back to HCB News