by
Carol Ko
, Staff Writer | October 16, 2013
From the October 2013 issue of HealthCare Business News magazine
The oft-cited death of six-year old-Michael Colombini in 2001
due to an oxygen tank being brought into the MRI room has been the go-to example for people demanding better safety protocols around the machines. And the accident did bring safety to the forefront, with awareness causing a temporary dip in MRI-related accidents.
But now, 12 years later, the number of recorded accidents is steadily climbing every year, rising over 500 percent from 2000 to 2009. Granted, MRI accidents are still rare compared to the number of MRI scans performed each year, but the trend is still worrisome, especially given that hospitals notoriously underreport such accidents and the actual number could be much higher.
Experts say that this trend is unlikely to change without a significant shift in how everyone in the chain of command — from accrediting organizations down to technologists — view and enforce MRI safety standards.

Quest Imaging Solutions provides all major brands of surgical c-arms (new and refurbished) and carries a large inventory for purchase or rent. With over 20 years in the medical equipment business we can help you fulfill your equipment needs

Gatekeepers
The magnetic field created by the MRI magnet makes the MRI room a potentially dangerous place. Mop buckets, vacuum cleaners, stretchers and other common objects shuttled around hospitals could become lethal projectiles when brought too close to the magnet.
In theory, people entering an MRI room are supposed to go through a formal screening process to prevent metal objects or unauthorized individuals from entering the suite. This safety measure is especially crucial for patients with devices in their bodies containing metal — those with pacemakers, for example.
In practice, however, such processes break down.
Accidents that have the potential to be fatal are unnervingly common. "We had a report last week in the southeastern USA where we had a 78 year- old-woman with a .38 caliber entering an MRI room," says Dennis Cook, president of MRI safety device firm Metrasens. "Clearly this should not be happening," he adds.
So who's accountable for these missed steps? The short answer: everybody.
Case closed
First and foremost, MRI safety suffers from a lack of reliable data, both because hospital accidents in general, and MRI accidents in particular, are underreported.
Fear of court liability among hospitals for reporting safety accidents has fostered a culture in which transparency is optional, and certain accidents never make it to the headlines due to gag orders. Cook says, "One particular expert witness I work with has dealt with many oxygen cylinder accidents, and they never go to court."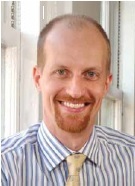 Create To get a better understanding of the numbers involved, Tobias Gilk, president of Mednovus, an MRI safety device firm, and renowned MRI expert Dr. Emanuel Kanal, professor of radiology at the University of Pittsburgh, compared data from Pennsylvania, which has mandatory accident reporting laws, against the national database of reported accidents.