by
Brendon Nafziger
, DOTmed News Associate Editor | April 30, 2013
From the April 2013 issue of HealthCare Business News magazine
"The future of" column provides a quick look at predictions for the sector from some of the top minds in the field. This month, we feature
Dr. Eric Topol.
When Apple released the iPhone in 2007, it changed the way people used mobile phones, but it also might have helped lay the groundwork for a coming revolution in health care. Dr. Eric Topol, a leading cardiologist who practices at Scripps Health in California, says mobile technology and smartphones are leading a trend that's taking decisionmaking away from people like him and transferring it to the patient. "The best part to me is it gets the data and information flowing in a whole different way, to the individual rather than the doctor," he tells DOTmed Business News. Here is how he sees the relationship between physicians and patients changing.
Out of the doctor's office and into the home
Some routine health care might be done by patients at home with only their trusty smartphone and some free or low-cost apps. That's because most of the "important metrics that make us tick," such as the heart rate, oxygen in our blood and respiratory rate, can be monitored by relatively inexpensive sensors, Topol says. The catch is the data has to be processed and fed back to the patient in a way usable to the layperson, but that's already being done with blood pressure and blood glucose monitors. Alternatively, devices can capture data and beam it to a physician to allow remote diagnosis — a model already pursued by some companies. Cellscope, a Bay Area startup, is working on converting an iPhone into an otoscope — the device doctors stick in your ears to check for infections. If it works, the Berkeley spinoff could help cut back on some of the 30 million doctor visits every year caused by ear infections.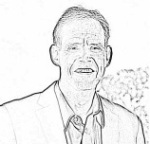 Returning to its roots
These disruptive technologies could then usher in a major change in doctor-patient relationships — the stripping away of physician privilege. "That person owns (the data). It's on their phone, and that is a tremendous disconnect and interruption from how medicine has been practiced since the beginning," Topol says. So what happens next? The Latin roots of the word doctor, docere, means to teach, Topol observes, and he sees the profession hewing closer to its old Latin definition, with doctors now "providing guidance and wisdom and teaching."