From the September 2011 issue of HealthCare Business News magazine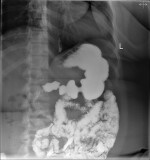 Advanced technology and surgical techniques, combined with the experience and expertise of our surgeons and staff, ensures exceptional patient outcomes. The band procedure is often completed in less than 20 minutes, the gastrecomy takes 45 minutes. The gastric bypass averages one hour. Reduced time under anesthesia translates to faster recovery times and less stress for patients. The NewStart program also includes lifetime nutrition counseling, which is essential for successful long-term weight loss.
Kerrie Warne, Director of NewStart Bariatric Program, has managed the Bariatric Center of Excellence at St. Alexius for 2½ years.



Numed, a well established company in business since 1975 provides a wide range of service options including time & material service, PM only contracts, full service contracts, labor only contracts & system relocation. Call 800 96 Numed for more info.


Bob Ellis, Director of Radiology, has worked at St. Alexius for more than 20 years and has overseen the hospital's conversion from paper and film to an all-digital workflow with CARESTREAM PACS and digital imaging technologies.
Back to HCB News