By Juuso Leinonen

Infusion pumps are among the most numerous medical devices found in any healthcare facility, and they are directly involved in the care of many patients.
That's why safety issues related to these devices warrant careful attention. Learning about past problems with a device and becoming familiar with common errors of use are essential technology management activities, both when assessing infusion pump models for purchase and when managing the models already in inventory.
Most facilities manage a fleet of hundreds to thousands of infusion pumps, often including a range of manufacturers, models, and pump types. The inventory may include large-volume infusion pumps, syringe pumps, patient-controlled analgesic (PCA) pumps, and ambulatory pumps for home use, with each pump type intended for different clinical use cases. A pump may be used for something as basic as providing hydration fluids to an adult in a low-acuity care unit, to something as complex as being used in conjunction with a dozen other pumps to provide life-sustaining therapy in an ICU.
Factor in the many issues that have prompted device recalls or that otherwise can impact infusion pump safety, and it's not hard to see why managing an infusion pump fleet has become a continuously evolving challenge for many organizations.
Infusion pump recalls on the rise
Recent years have seen a cyclical uptick in infusion pump recalls, leading to some models being pulled off the market completely, while others are only available with a certificate of medical necessity to existing customers. Infusion pump recalls are definitely nothing new, however. Issues with design, usability, durability, and construction have plagued a number of different pump vendors and models in the past.
That's not ideal, but it's also not entirely avoidable. As new products are introduced to the market, it can take years before the majority of issues are uncovered. While it is imperative for manufacturers to design products that eliminate as many of the known sources of error as possible prior to go-to-market, the reality is that some issues may not materialize until the device is used in large numbers for the varied infusion pump use cases. With about a million infusion pumps used in the U.S. every day, even a "one-in-a-million" problem can be expected several times a week. Regardless of which infusion pumps you are using, it is possible, and even likely, that issues will arise during their life cycle.
Nevertheless, a healthcare facility can learn a lot by examining a device's recall history. For instance, a spate of recalls could indicate a history of underlying design issues. With the clinical demand for infusion pumps remaining high, especially in the midst of the ongoing global pandemic, an unreliable pump model may prevent the facility from addressing its patients' clinical needs.
But be careful about how you interpret this information. A substantial recall history could instead be a sign of a responsive manufacturer — one that reports problems conscientiously and actively addresses issues that arise. To get a feel for what type of customer service you could expect from a supplier, look at their recommendations in alerts and recalls. Offers of on-site training or service, loaner units, training and competency aides, or other enticements can reduce the headaches of responding to a device issue. A responsive manufacturer can make all the difference to the continuity of your clinical care.
Common infusion pump problems
ECRI, a nonprofit research organization committed to identifying and addressing patient safety challenges, has a 50-year history of investigating infusion pump-related safety problems and providing recommendations for reducing the risks. Several of those investigations have led to recalls, and several have been highlighted in editions of ECRI's annual Top 10 Health Technology Hazards list. (ECRI issues its Top 10 list each year to help healthcare facilities identify and remediate key technology safety challenges.)
Following are five common types of pump issues that ECRI has encountered, along with an overview of the organization's recommendations. Awareness of the potential sources of error like these can aid with managing a current pump fleet, and can inform future pump purchases.
1. Plastics cracking — a cosmetic crack or a significant performance issue
ECRI has frequently received reports about the cracking of various plastic infusion pump components, such as the door or chassis. While at a glance a minor crack may not seem like a huge deal, a crack in a sensitive location, even just a minor crack, can cause a significant performance issue with an infusion pump. Specifically, cracking of an infusion pump door hinge can result in a failure condition where fluid flow is uncontrolled.
While not all cracks will impact the operation of the device itself, it can be difficult, if not impossible, to determine whether a particular crack is just cosmetic or will create a significant performance-altering hazard. The infection control risks related to any cracked components should also be assessed.
ECRI recommends that facilities replace any cracked components as early as practicable. In certain cases — for example, if door hinge cracking is identified — the pump should be tagged as faulty and taken out of clinical use.
2. External connectors are often prone to damage
Several infusion pumps employ an electrical connector that is used for connecting pump modules, battery charging, or data communication. These types of connectors appear to be prone to damage, especially if exposed to incompatible cleaning chemicals or methods. Damaged connectors have resulted in infusion system shutdown and delays in infusion therapy.
ECRI recommends that facilities inspect any external connectors for damage during a periodic performance verification. It is also important to follow the manufacturer-provided cleaning guidance to avoid deterioration. Especially with repeated external connector failures, it is worthwhile to consider establishing a proactive replacement plan to avoid large-scale fleet issues.
3. Premature battery failures
Infusion pumps are frequently operated on battery power. This is primarily for temporary use, intended to accommodate patient transfers and facilitate ambulatory patients. Most pump instructions for use state that the pump should be connected to an electrical outlet to ensure battery longevity. This has proven to be difficult to achieve routinely in clinical practice, resulting in earlier-than-expected battery deterioration. ECRI has received reports of battery-related errors due to the inability of the battery to hold a sufficient charge, or a pump's failing to alarm for a low-battery alarm condition. In some instances this has led to unexpected cessation of infusion therapy.
ECRI recommends that facilities consider establishing a periodic battery replacement interval based on the facility's experience, rather than relying on the manufacturer-provided estimate. Educating clinical users about the importance of plugging pumps into power outlets is also merited.
4. A pump software update — a resource-intensive remediation project
Infusion pump software/firmware updates are often conducted to provide additional pump functionality, revise software glitches, or implement a security patch. Most infusion pumps currently do not support wireless software/firmware updates; thus every instance of a software update or patch is usually a significant undertaking. Updating the entire pump fleet requires locating all units and manually conducting the update. This can be particularly challenging with security updates that may merit expeditious implementation.
ECRI recommends establishing a method to track updated devices, as well as requesting manufacturer resources to help implement an update. For future pump purchases, give preference to pumps that support wireless software/firmware updates.
5. Consumables — an integral part of any infusion pump
Infusion pump administration sets are an integral component of infusion pumps. Each administration set and pump-loading instance represents a unique relationship between the consumable and the pumping mechanism. Over the past several years, recalls and issues of use related to infusion pump administration sets have impacted several pump models. Issues related to manufacturing quality, as well as instances of users incorrectly loading an administration set into a pump, have directly impacted medication delivery and resulted in under- and over-infusions with some models.
For any infusion pump under purchase consideration, ECRI recommends reviewing infusion pump administration set recalls and their scope, as the sets should be treated as integral to the device itself. Also consider a review of any published misuse scenarios that impact medication delivery through an incorrect loading of an administration set.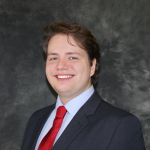 In summary
Conducting a thorough review of the recall and safety issues up front can help ensure that your organization is selecting the best pump to meet your needs. While it is important to review the recall information for each pump, this information should not be treated as a sole indicator of product quality, but rather as a component of a thorough pump assessment. An awareness of the historical problem areas with infusion pumps can also aid in proactive mitigation with the current pump fleet and can inform the selection of your next pump platform.
It is still important to remember that with all their challenges, infusion pumps of various models and types continue to be used safely in hundreds of thousands of infusions on a daily basis. Infusion pump safety features continue to help clinicians deliver high-quality care, while minimizing the risk for infusion-related errors. Infusions are safer with a pump.
About the author: Juuso Leinonen is a senior project engineer at ECRI.