By Mike Cannavo

The idea for a post-RSNA 2020 state-of-the-industry roundup is intriguing.
Unlike RSNA's of the past you couldn't just walk by and see what everyone was showing, read the storyboards, see people's responses to the features being demoed, etc. This, combined with nearly two-thirds fewer vendors "displaying" at RSNA precluded doing a "this is hot, this is not" show summary.
To say that 2020 was a different year is the understatement of the century. Were people still buying PACS? PACS is dead, long live PACS! Yes, you can still buy a stand-alone PACS and even a stand-alone Radiology Information System (RIS), but the market is getting further and further away from stand-alone solutions. Instead, integrated RIS/PACS solutions or better yet, Enterprise Imaging Solutions (EIS) are the name of the game.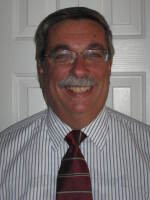 What's the difference? EIS are significantly more feature rich than a simple PACS offering a vendor-neutral archive (VNA), image sharing, RIS functionality, EMR/EHR connectivity, data analytics, and so much more. A PACS, by comparison, typically just captures, displays and stores images, with storage typically done in a proprietary fashion. What's funny is that many people still call an EIS a PACS… So a PACS by any other name is still a PACS.
Having a virtual RSNA this year was a horse of a different color as well. Few vendors knew how to show their products in a virtual environment and, frankly, it showed. What to say, what not to say, and how to explain their products without actually having the end user seeing them in person being used were the biggest challenges. Even landing on a vendor's home page often was a challenge. Many had several long paragraphs about their products followed by 10 to 15-plus-minute videos instead of just a one- or two-line overview and a two-minute video. Many also had no real-time interaction with sales reps. If you pinged them you were lucky if you got a response 3-4 hours later. But like everything else, the virtual RSNA turned out to be a worthwhile learning process for everyone and one that will hopefully make subsequent years' shows even better.
There were several pluses as well. The RSNA showed that there is indeed a place for virtual displays and discussions. I wouldn't be surprised to see a hybrid approach to RSNA in years to come either. This would include on-site presentations as in years past (please, Lord), complemented by online presentations as well, but in a slightly different format. Next year you might also see virtual booths like you did this year, combined with videoconferencing capability live from the floor. This is going to be key to RSNA's growth, especially in light of flat to slightly negative attendance this show and many others have experienced in years past. (There simply is not an extensive budget to do trade shows anymore.) Allowing those who did not come, such as members of IT staff, administration, and others to see what the representatives at the show see in real time and provide added value to the facility or group. Of course, having the requisite bandwidth available from the RSNA or other sources will be crucial, as well as how and/or if the RSNA will allow it and/or at what cost (there always seems to be a cost at RSNA from emptying the garbage can on down). That said, it is something that I'm sure will be seriously considered by majors and independents alike.
Artificial intelligence (AI) has captured the imagination of many people in the five (5) or so years it has been actively promoted. Nearly $1.5 B has been invested in medical imaging AI over the past five or so years, although in fairness, nearly one-third of this went to one company in the cardiovascular marketplace alone. Still, the remaining $1B has its share of companies getting individual and repeat investments of $25M, $50M, $75M or more. Interestingly few, if any, have shown any return on investment (ROI) to date, and based on the slow market growth it will be a while before the venture capitalists start to see a solid ROI as well.
A few months ago, CMS (the Center for Medicare and Medicaid Services) decided to allow payments for AI stroke protocols through a program called NTAP (New Technology Add-On Program). So far, though, only two of the 150-plus vendors in the AI market have been certified to receive this payment. And the rest? They are pretty much on their own to get creative in showing an ROI.
Is AI still of interest? Despite the market shooting itself in the foot early on promoting AI as better than radiologists it's still a hotbed of interest. Can the cost of AI be justified? Not easily. NTAP works for AI because one of the three criteria for receiving the NTAP payment is "the service or technology must be costly, such that the DRG rate otherwise applicable to discharges involving the medical service or technology is determined to be inadequate". Using AI isn't cheap, but it can be very effective.
AI got a lot of interest in the early stages of the COVID-19 pandemic as well with over a dozen vendors developing algorithms for use with chest X-rays (CXR), CT and ultrasound protocols. Sadly, there has been been limited demand for the algorithms, at least in the U.S. Why? The algorithms were never promoted properly and the cost of CT was prohibitive except in the most extreme cases. By the time the AI protocols were recognized by the medical community the development of low-cost rapid (antigen) AI testing had taken away any opportunity that AI had in diagnostic COVID testing. Simply put, imaging had its chances in the early days of COVID when only the PCR (polymerase chain reaction) testing was available. PCR was much more accurate than the RT-PCR testing but could take up to a week to get the results back, whereas a CXR with AI can give them an answer in minutes. This was comparable to the rapid test PCR test, yet rapid tests didn't gain acceptance until late October/early November 2020. AI simply failed to capitalize on it. It's still not too late, but with the vaccines finally out now the hope is that the need for testing will slow down and we will finally get a grip on the pandemic.
One of the positives to come out of the C-19 event is the growth of teleheath. There have always been radiologists reading from home remotely, as well as the use of teleradiology from various companies. Since March, though, the number of radiologists reading from home has pretty much exploded, creating almost a mini cottage industry. This has caused a number of interesting discussions both within groups and between groups and hospital administration. Hospital administration likes radiologists to have the one-on-one interaction between themselves and the primary care physicians (PCPs) and specialists that you see in a hospital setting. While face-to-face discussions do reinforce the personal relationships, the number of these are becoming more and more limited due to time constraints. In addition, image sharing and other new technologies allow radiologists and clinicians to interact in real time so nothing is really lost besides a longer interruption for both parties. Still many administrators prefer the radiologist on-site, plus, they are needed for interventional procedures as well.
The use of the cloud has increased as well, provided IT (information technology) is behind the decision to use it. There are pros and cons of a cloud-based system but the pros seem to outweigh the cons, especially in light of the fact that the IT departments are being pared down. This impacts the support of all clinical systems including imaging systems. The benefits of the cloud are many, but it does require a very robust wide area network (WAN). The system also needs to be designed so that it can work independently of the cloud for a period of time in the event there is a network disruption.
There have also been new tools developed that can improve workflow and the diagnostic interpretation process. Many of these are vendor specific and come at a price that needs to be well justified, but they are of interest to many.
One tool that I have seen recently not only automates the measurement process, but cuts the time to measure masses by at least half. It is also much more accurate and consistent than manual measurements. It also has a bunch of other features as well, including color enhancement. Best of all, it shows an ROI in under six months, which is crucial for market acceptance.
So, what's next for medical imaging? We need to get over the C-19 nightmare first. So many facilities have put holds on purchases, closed down sites temporarily that weren't generating enough revenue to keep them open (mammography taking the biggest hit), and trying to recoup some of the losses they have submitted for treating C-19 patients these past several months. If the vaccine works as we hope it will, we may get back to some semblance of normalcy by year's end, hopefully sooner. This will not be what we all have been calling the "new normal" — that is about as far from normal as it gets — but instead, a return to a time where patient care is paramount and making a profit returns as well.